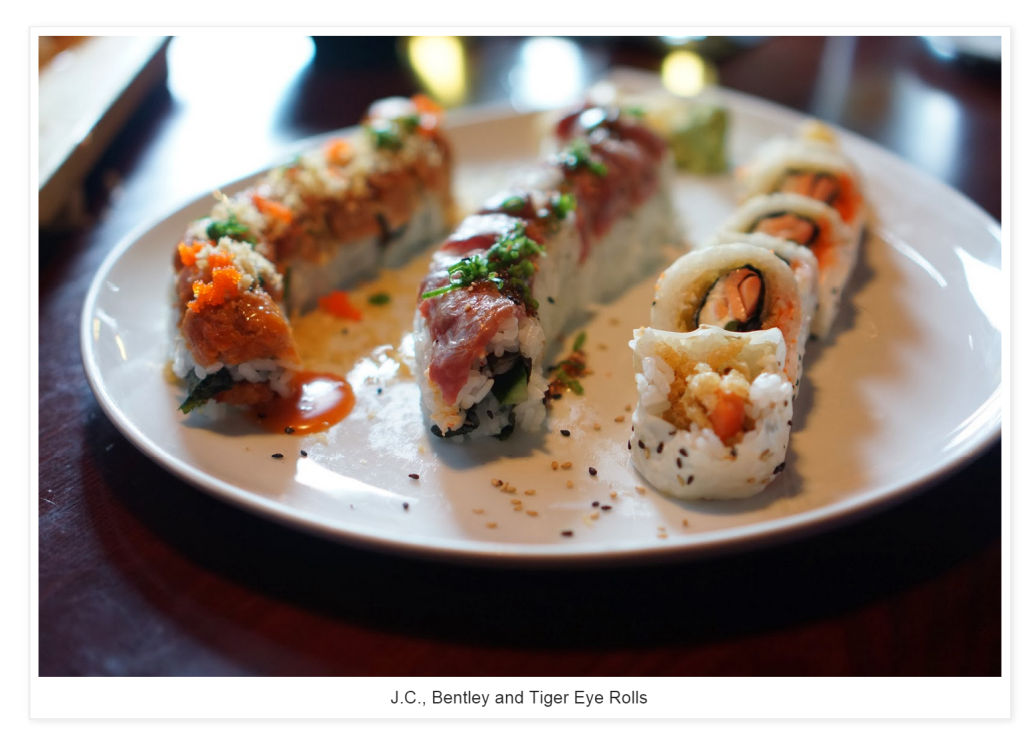 Photography, restaurant ranking, and content by Amy Drohen, Sushi in the ATX.
This Cho Sushi is the second location located in west Austin. While the Steiner Ranch location attracts families in the Stiener Ranch neighborhood the Lakeway location is a great spot for date night. The menu pays tribute to their neighborhood with rolls named Lakeway and Bentely.
Tip: The Bentley Roll topped with seared kobe and honey bourbon glaze is a must try! Hours: Mon-Fri 11 am – 2:30 pm, 4:30 pm – 10:00 pm, Sat 12 pm – 10:00 pm, Closed Sunday. Happy hour: Mon-Sat 4:30 pm to 7 pm, Sun 4 pm  to 9 pm.

What could be more romantic than a local candy shop after dinner?  Within the Hill Country Galleria is The Candy Jar with nostalgic candies, treats and New Orleans Styled Sno Cones.  This charming store also hosts parties and events such as the Kids Candy Valentines Workshop on February 8th and 9th at 3pm.
TIP:  Open Mon-Sat 10am-9pm, Sun 12pm-6pm. Register for workshops online. 
Right around the corner from  The Candy Jar is the new Bee Cave Coffee Company.  Serving Austinite's favorite local Cuvee Coffee, this is a great place to chill and relax and continue on the experience.
TIP:  Open 6:30am-6pm Mon-Fri; 8am-6pm Sat&Sun. They serve breakfast, sandwiches and snacks with Gluten Free and Vegetarian options available. 

All located within 3 miles of 2422 Ranch Road 620 South.