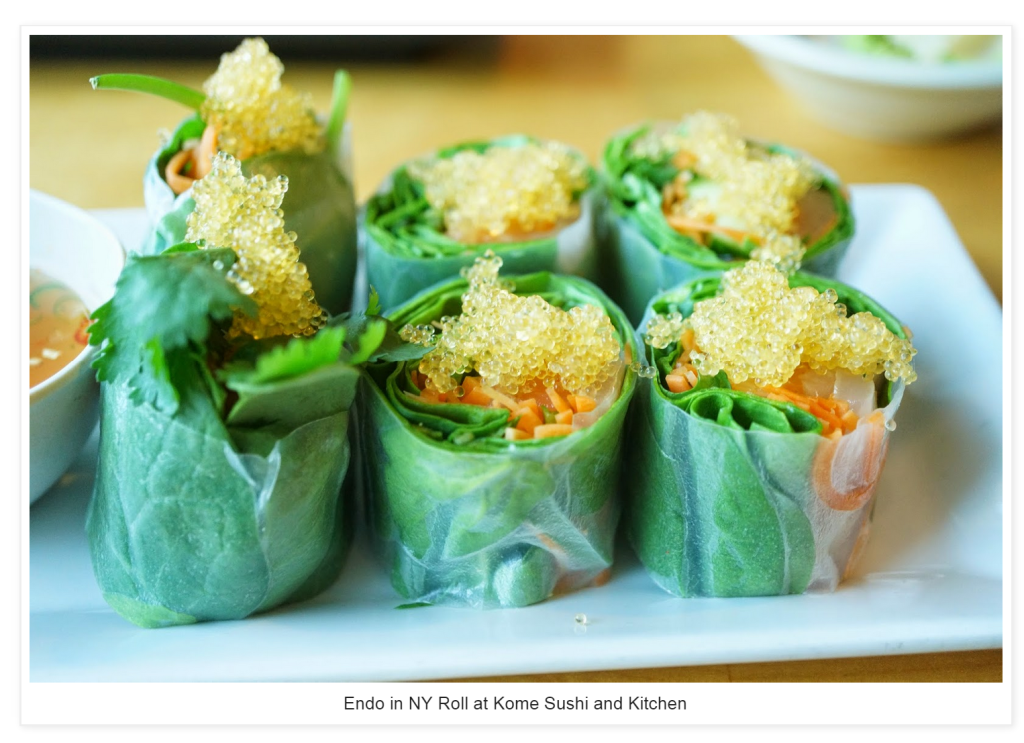 Photography, restaurant ranking, and content by Amy Drohen, Sushi in the ATX.
What started off as the first sushi food trailer in Austin has turned into a popular neighborhood izakaya and sushi bar. Kome has fresh fish flown in from the Tsukiji market, noodle dishes at lunchtime and izakaya in the evenings.
Tip: Social hour is Monday-Thursday from 5pm-6pm. Hours: Mon-Thu 11 am – 2 pm, 5 pm – 10 pm, Fri 11 am – 2 pm, 5 pm – 11 pm, Sat 11 am – 3 pm, 5 pm – 11 pm, Sun 11 am -3 pm, 5:30 pm – 10 pm, Happy hour: Mon-Thu 5 pm – 6 pm.

A few steps away from Kome, is Mrs Johnson's Bakery for a great dessert…donuts!  Open since 1948, this local shop sells piping hot donuts all night and has a drive through window.  Love their motto "You deserve a donut"…perfect.  There's no wonder they have been one of Austin's favorite for decades.
Down the street from Kome and Mrs Johnson's is another local favorite, Flightpath Coffee serving delicious coffee and a variety of local baked goods.  Whether it's a coffee drink and dessert or an iced coffee to ease into the evening hours, this is a great place to come with a date or friends for a quiet, relaxing experience inside or outside or out on their patio.
TIP:   Mon-Fri 7:30am-11pm and Sat-Sun 8:30am-11pm.

All 3 locations within 2000 feet of  4917 Airport Blvd, Hyde Park.