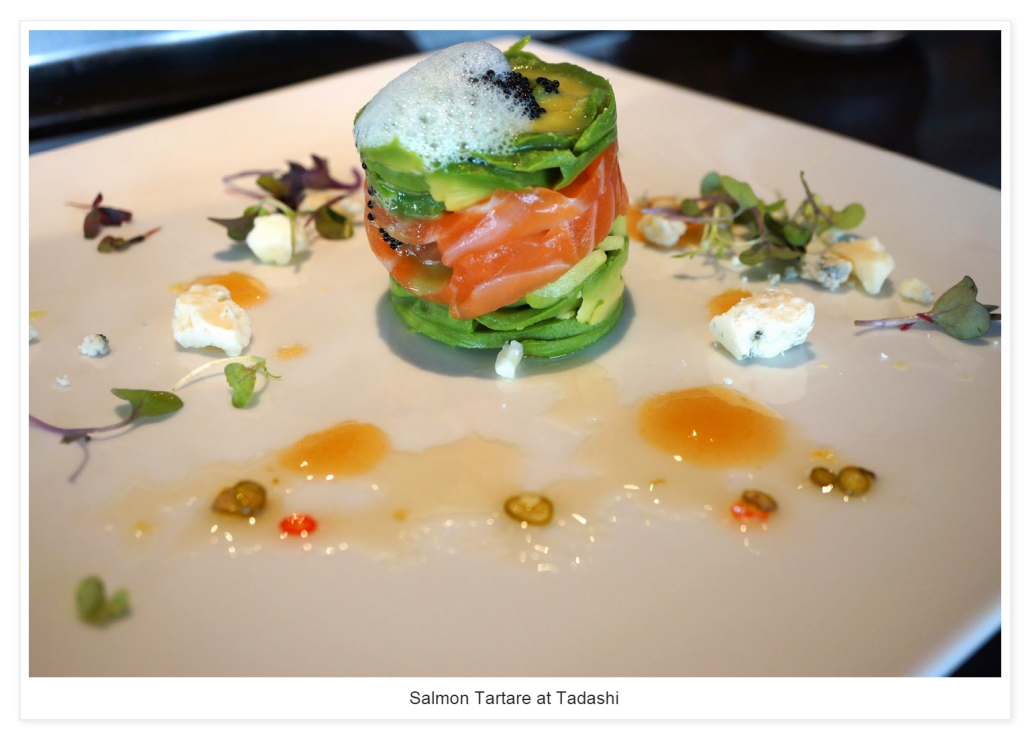 Photography, restaurant ranking, and content by Amy Drohen, Sushi in the ATX.
Tadashi is an upscale restaurant located in the Hill Country Galleria. Chef Sun has developed an exceptional sushi menu with incredible daily specials. They fly in fish from around the world to use in their innovative sushi offerings.
Tip: The caramelized Chilean sea bass drizzled with sweet miso is not be missed. Hours: Mon-Thu 11 am – 9:30 pm, Fri 11 am – 10 pm, Sat 12 pm – 11 pm, Sun 5pm – 9:30 pm, Happy Hour: 3 pm – 6 pm.

The Hill Country Galleria is a spacious, open air mall with beautiful boutiques, spas, and popular retail chains. The SALON by milk + honey is a relaxing place to the spend a weekend afternoon. Fab'rik boutique has many unique styles for the fashion forward shopper and Runway Seven has luxe looks from local and international designers. The outdoor amphitheater often plays host to bands or kid-friendly concerts.
Tip: Open Mon-Sat 10am-9pm, Sun 12pm-6pm.
What could be more romantic than a local candy shop after dinner?  Within the Hill Country Galleria is The Candy Jar with nostalgic candies, treats and New Orleans Styled Sno Cones.  This charming store also hosts parties and events such as the Kids Candy Valentines Workshop on February 8th and 9th at 3pm.
TIP:  Register for workshops online. 
All located within 1100 ft of 12820 Hill Country Boulevard.