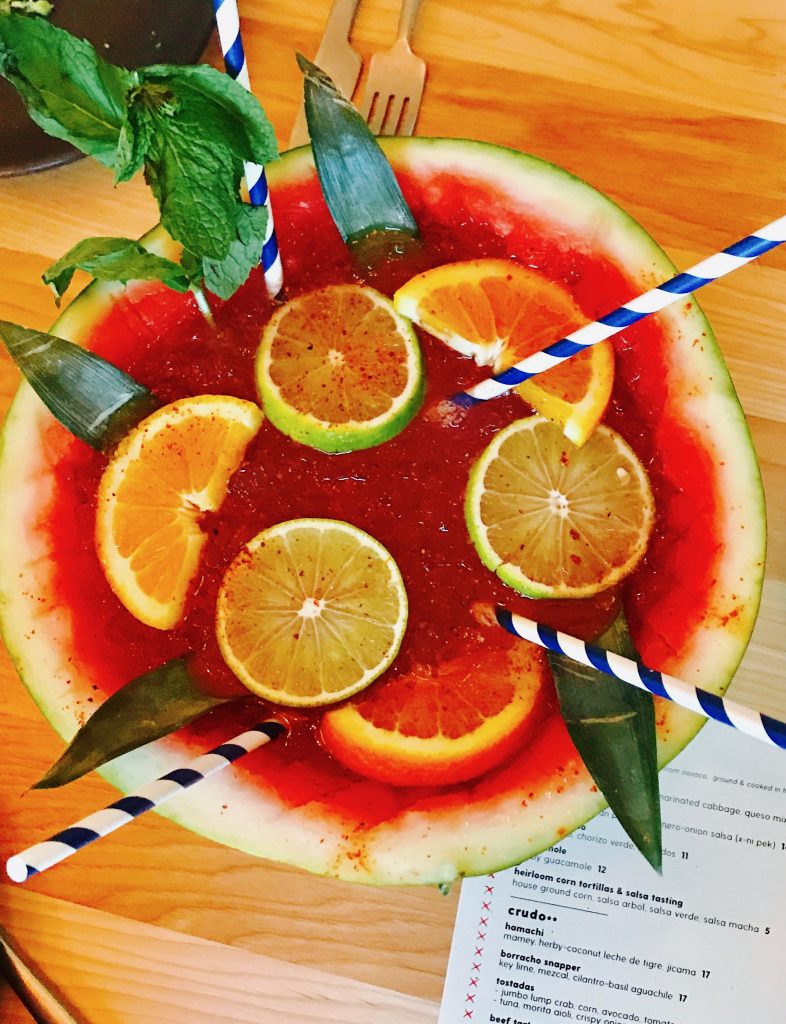 It's hard to impress Austinites with good Tex Mex but ATX Cocina elevates it to a whole new level with their focus on corn.  This is heaven for those who are gluten free but the homemade corn tortillas are the best in Austin, and their chicken with white mole sauce melts in your mouth.  Order the watermelon drink before they sell out, and enjoy a fun experience in the hub of downtown.
TIP:  Open Mon-Thur 5-10pm, Fri-Sat 5-11pm.  Valet Parking plus other parking tips below.

Right around the corner from ATX Cocina is Patisserie, which is next door to Le Politique. It's a a typical relaxing French setting, with rich coffee and French pastries to indulge after your meal. If you're on a date, you'll win bonus points on this one.
What could be better after a romantic dinner then a concert at Moody Theater down the street?  One of the best gems in Austin! Moody hosts amazing live music and the best public television music in the world, Austin City Limits.  February holds a variety of different shows, including one of Austin's local favorites, Bob Schneider on Valentine's Day.  Want the ultimate gift for a loved one?  Check out Friends of ACL, with tickets to all of the Austin City Limits live tapings. 
TIP: Tours of ACL Live are also available Monday through Friday from 11AM-noon.  Parking at W Hotel, AMLI or City Hall parking garages.
400 feet of each other at 110 San Antonio Street, in 2nd Street District, Downtown Austin.