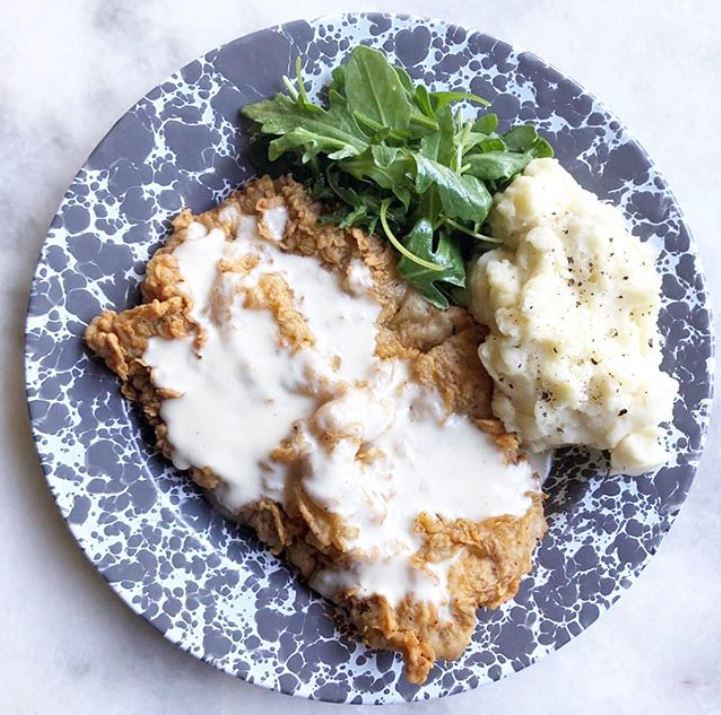 Jacoby's has a modern rustic charm that makes this restaurant feel like you are in a close friend's kitchen. The patio is spacious and comfortable, the perfect place to enjoy a Southern style meal. The deviled eggs are phenomenal and a delightful option for an appetizer.   Their meats are fresh, and one of the best Southern Comforts is a Chicken Fried Steak.  Melt in your mouthhhhh!
TIP: Open for Dine-In and Pickup. Dinner: WED-SAT 5:00-9:00pm; Brunch: SAT & SUN 10:00-2:00pm. 
Located in East Austin. 3235 E Cesar Chavez St.
Top 20 Patio 2020, 2018: Best Country Fried Steak
*Please note: Feature image is from Jacoby's website.