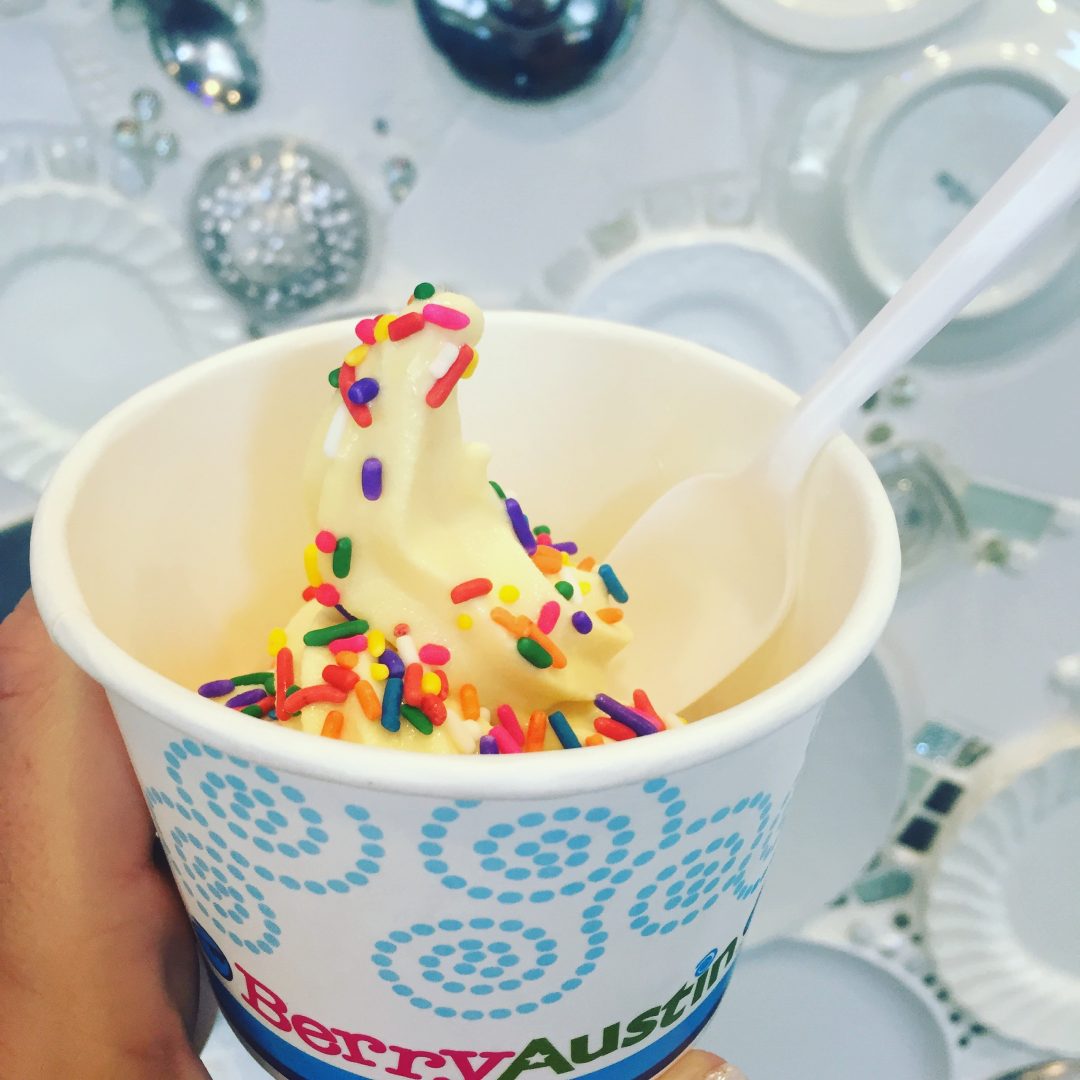 Berry Austin is addicting.  You've officially been warned. This charming, Keep Austin Weird frozen yogurt shop is locally owned by Kathy Steele. Pick a favorite frozen base such as Cake Batter and add any favorite topping including fruit, granola, chocolate, or candy.  They even have catering and homemade frozen yogurt pies available…delish!
TIP:  Hours 1-9 Daily. Multiple Austin area locations. Will re-open on January 15.

Top 20 Frozen Treats 2020-2018: Best "Cake Batter Yogurt"
2nd Street District, which is where Second Bar and Kitchen is located. Before or after your meal at Dine, walk around Lady Bird Lake or a block down the street to the 2nd Street District with heaps of restaurants, boutique clothing, barbershop and grocery store.  They have continuous events throughout the year, and is a great place to spend the day or night.
TIP: Parking can be found on the link above.
Austin B-Cycle is one of the greatest ways for getting around the city, with one of their locations across the street from Second Bar+Kitchen.  With an iPhone App which keeps updating the locations, number of bikes and a map, it is one of the most convenient ways to explore Austin.  There are daily, weekly, semester or annual memberships,  it is a great option for those who are visiting or don't want to deal with parking or walking.  Check it out!
TIP: Multiple stations throughout Austin.  Get pass online here.
All locations within 250 feet of each other at 200 Congress Avenue, Downtown Austin.