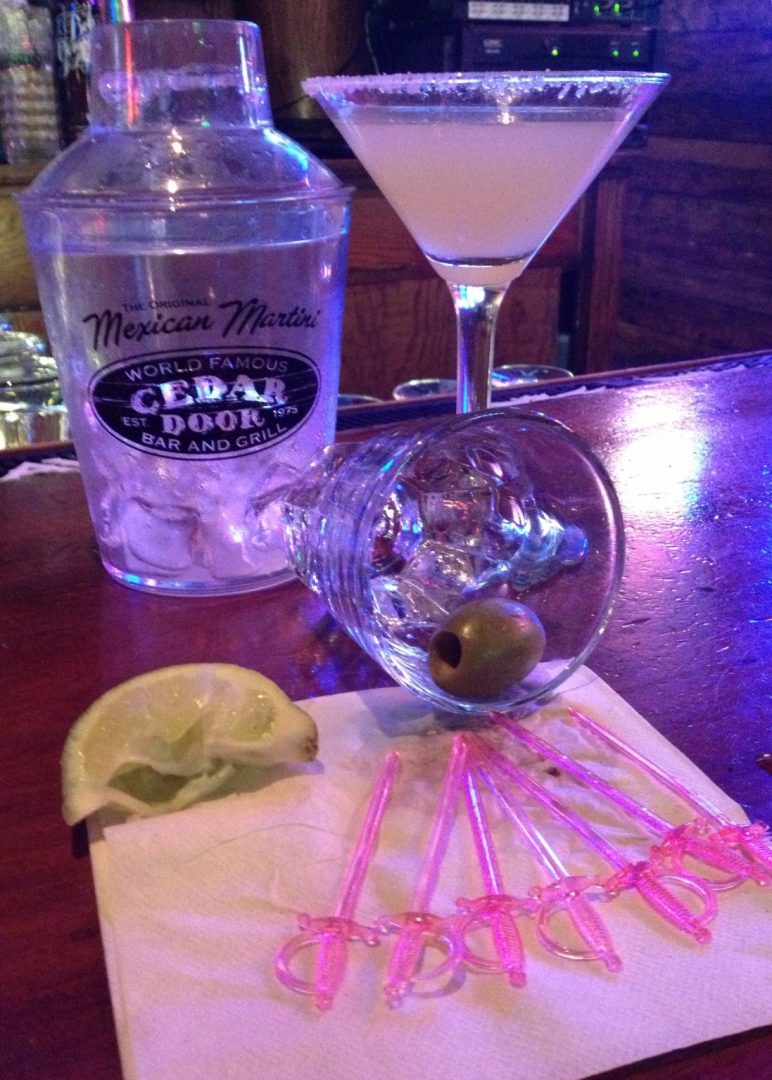 The Cedar Door is one of the best Sports Bars for game watching at the bar or out on their spacious covered patio in the hub of downtown Austin. Order a Mexican Martini or even purchase the popular mix so that you can make one for yourself. Try the fish tacos and pair with with homemade potato chips.  If there's a good game, this is most likely where you'll find me! 
TIP: Open Wed-Sun 4-10pm for Dine In and Pick Up.

 Top 20 Sports Bar 2018-2020: Best Mexican Martini
Le Cafe Crepe, is on the end of the block from Cedar Door…and a great spot to grab a bite too!  You're right in the middle of downtown, so your options are endless.  But this place, is a quaint and cozy French cafe, which brings the authentic style of crepe making to Austin. Chose from savory to sweet to indulge in any preference. Consider designing a speciality crepe filled with ingredients ranging from Nutella to prosciutto. Coffee, beer, and wine are also served.
TIP: Open 7am-3pm daily for Dine In and Take Out. 

Both located within 500 ft of 201 Brazos St.