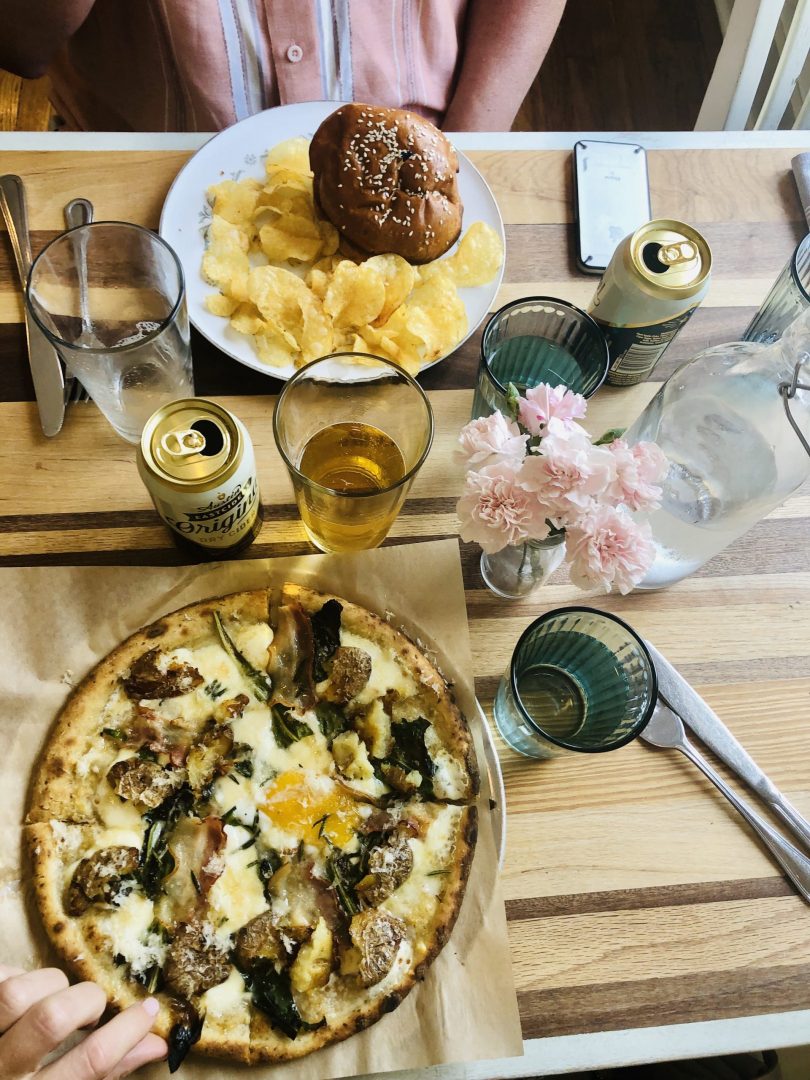 40 North is one of the best Neapolitan pizzas in Austin, near UT campus.  Not only does it have some of the freshest ingredients, it is on a perfect crust.  If you're Gluten Free, this is the top GF pie in the city, made by local Gluten Free Your Pizza.   40 North doesn't just excel in their pizza, but their burgers, sandwiches and salad rival as top eats for brunch, lunch or dinner. I could have put this pizza restaurant on the top of many lists, but this is for my fellow Gluten Free eaters! You can't miss this place.
TIP: Open Tues-Thurs for dinner.  Fri-Sun for lunch and dinner. Closed Mondays. Dine In, Pick up & Delivery available. 

Top 20 Pizza 2020: Best Gluten Free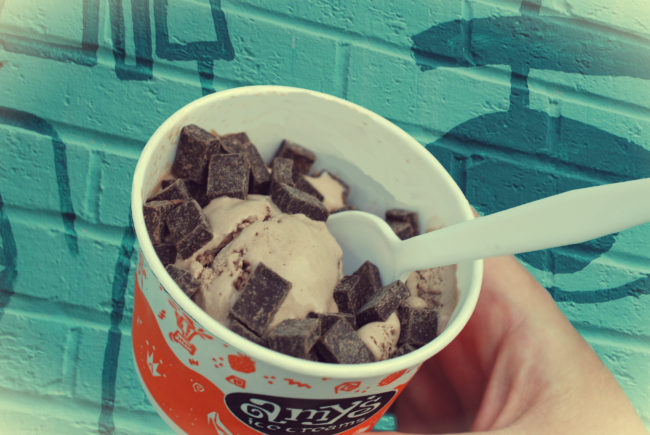 Amy's Ice Cream, an Austin original since 1984, is the perfect place to embrace your sweet tooth after 40 North.  There's a location right down the street! Mixing and matching flavors with the available toppings or "crush ins," to create a customized dessert. The toppings range from sprinkles to fresh fruit and are sure to satisfy any craving.  Try the Mexican Vanilla with strawberries as a way to ease into a stroll along South Congress Avenue.
TIP: Open Daily. Multiple locations.  Curbside Pick up and Delivery Available.

Wildflower Organics, right down the street from Amy's Ice Cream and 40 North, is a a quaint shop selling organic bedding, bath products, clothing and jewelry.  Set off your new year with buying organic linens, towels and bath salts, and find the luxury behind sleeping on comfortable, natural bedding.  If you're someone who loves to shop local, yet is a discerning client…you will appreciate this store!
TIP: Designers and Consultants available. Online sales via link above.
All Locations near 900 West 10th Street, Austin, TX, 78703, located near UT Campus.