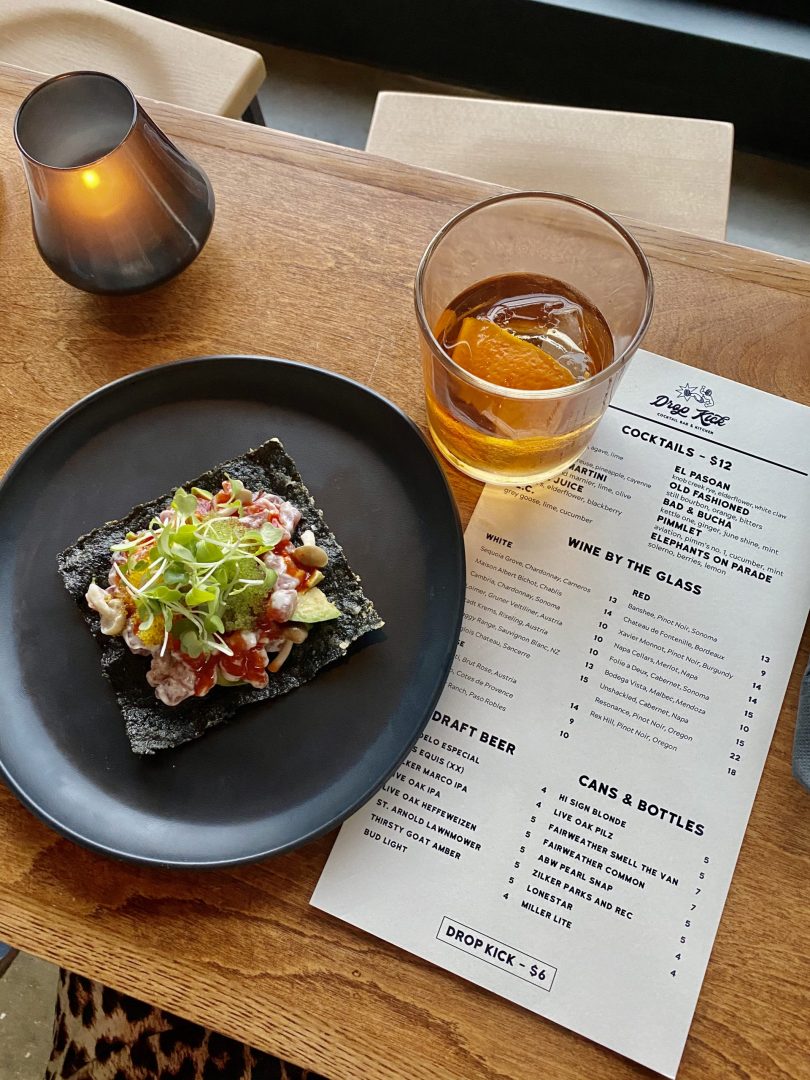 Drop Kick in East Austin is a cool sports bar with elevated food and cocktails, utilizing farm fresh ingredients, and local spirits.  The service is excellent from the waitstaff to bartenders…it's almost like walking into a friends home and greeted with a warm welcome to sit and stay awhile.  This is a bustling part of East Austin, so come for a drink or an entire meal as part of your adventure exploring this great part of the city! It's become a culinary adventure!  And if you feel like dining at home, they have a Quail Kit which includes 2 grilled quail, kimchi queso, caesar salad, pate and Mezcal Pudding, which is my favorite dessert in the city right now.
TIP:  Open Tues-Sun for dinner and late night dining. Order Online here for Curbside Pickup or Delivery. Reservations available on Open Table.
Zilker Brewing Company.  It doesn't get any better. Local Austin Beer spot with a huge patio on the East side.  Perfection.  It's right across the street from Drop Kick and a perfect place to hang out after dining (or before!)  This is one of the coolest spots of Austin, and it doesn't get started until after 10pm when the college and 20 somethings start coming out!
Located within 150 ft of each other.