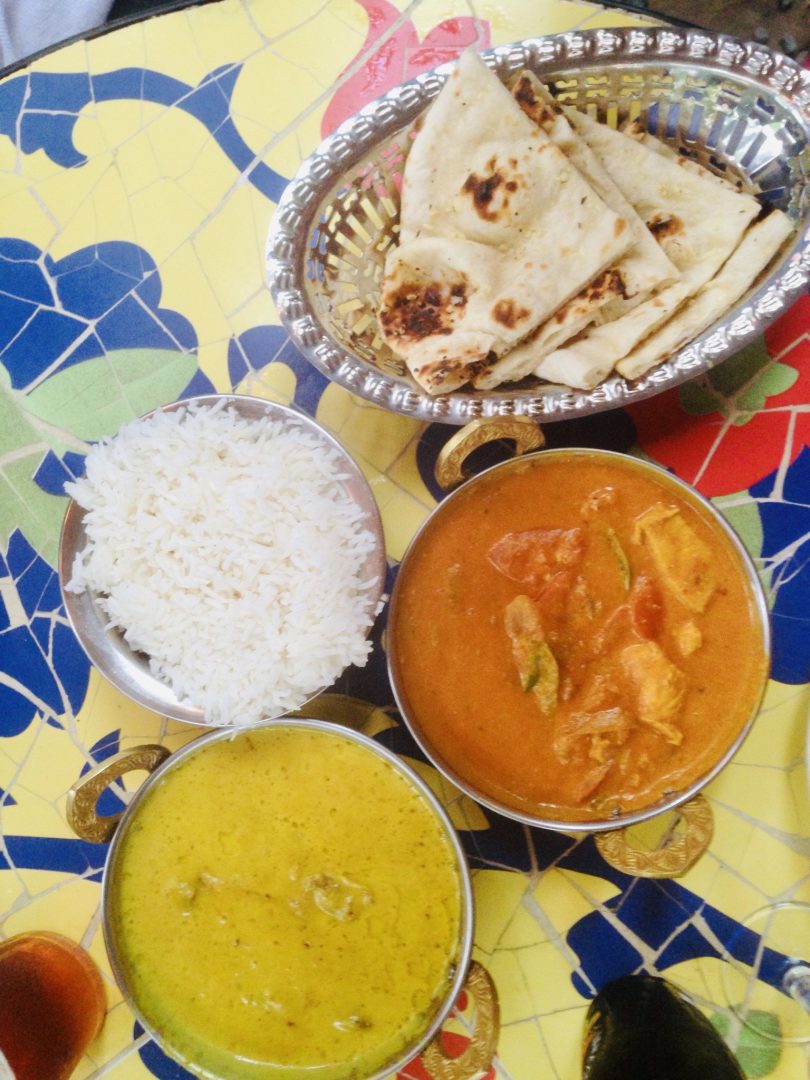 G'Raj Majal Cafe, has continued to the best patio dining experience.  It started out as a food truck years ago, and the brick and mortar is just as cozy, with fabulous food.  Located in the hub of Rainey Street with 3000 feet of patio, G'Raj Majal serves authentic Indian cuisine, brought by Native Austinite and Chef Sidney Roberts. It's great for Vegan and Gluten Free too! What can be more romantic then sharing delicious naan and Masala on a gorgeous Texas night?
TIP:   Dining Room is open from 12:30-11pm. Reservations available on Resy.com. Delivery and To Go also available. 

Top 20 Patios 2020: Best Indian
Lucille, with its own amazing patio, is just a few steps away from G'Raj Majal Cafe and is a perfect way to spend the rest of an evening on Rainey Street.  With 2 bars, outdoor games and local beer, Lucille Patio Lounge is a great place to spend the evening.  Rainey Street is one of the best places in the city to hang out and enjoy the outdoors. 
TIP:  Open Mon 4pm-12am, Tues-Wed 4pm-2am, Fri-Sat 2:30pm-2am and Sun 1pm-12am.  Pet Friendly Patio. Tables are first come first serve.

Both Locations within 200 feet of 73 Rainey Street, in one of the best streets in Downtown Austin.