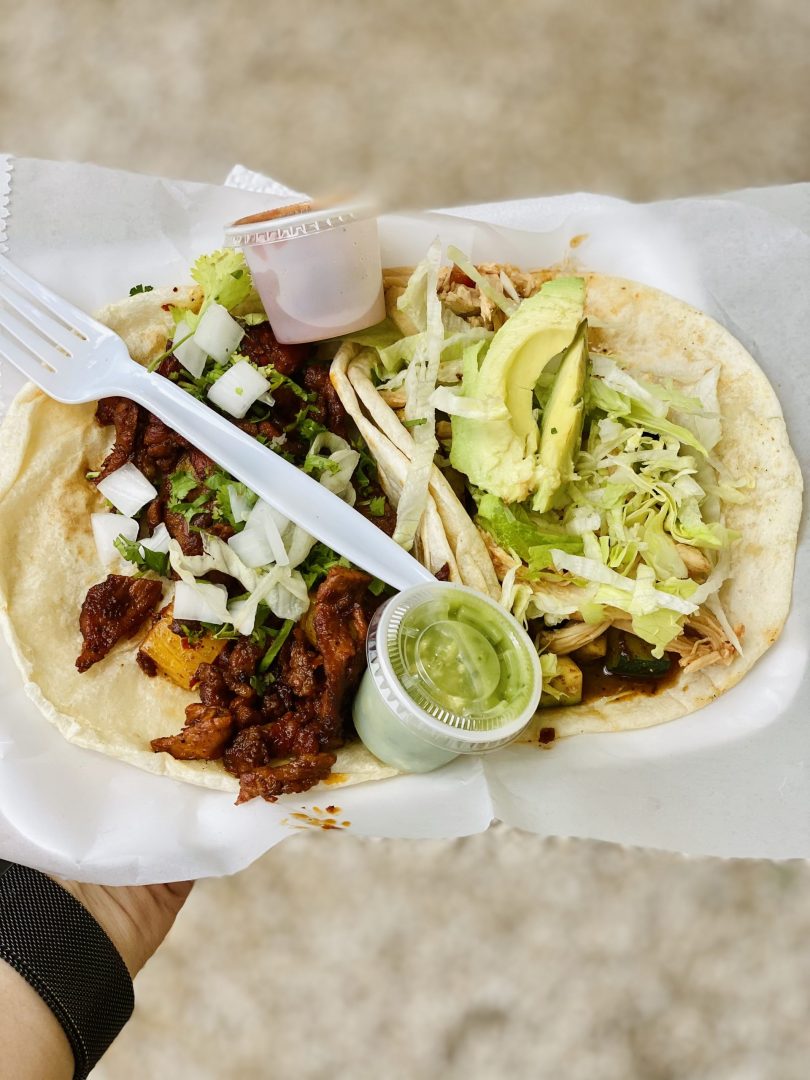 El Mango Feliz, is located in the lot right next to Revival Coffee in East Austin and has homemade tacos that melt your heart.  It's run by a Latina family, and every item is made with love.  They have all day breakfast tacos, which is the winner in my book. And it doesn't matter what you order, you will be happy! I promise.
TIP: Open daily for breakfast and lunch, and dinner Fri-Sun.
Revival Coffee….aaaahhhhh….it's a pink slice of heaven.  Owned by Gabriela Bucio, a Latina restauranteur and boss babe, has made this coffee shop a charming, quaint spot to meet with your girlfriends.  They serve amazing coffee with fun varieties and all labeled "Morning Drug". You can also find delicious snacks throughout the day. This is definitely one of the best coffee shops in Austin!
TIP: Open daily for breakfast, lunch and dinner hours. 
Licha's Cantina is one of the best gems in East Austin, which took over the famous Papi Tino's years ago. It's a perfect spot to grab lunch or dinner after hanging out for coffee at Revival Coffee.  Named after one of the owners' mothers, Licha's is a perfect addition to the East Austin foodie scene. The front patio is gorgeous among the trees, while the back has colorful tables, art and lights which immediately sets a festive mood. The food is great with ingredients such as Bone Marrow and Beef Tongue added to traditional TexMex Cuisine.   It's a great way to enjoy a beautiful evening.
TIP:  Open for HH and Dinner Tues-Sun for Dine In, Carry Out & Delivery. Late Night Dining. Reservations via OpenTable.
Top 20 Patio 2021: Best Chorizo Queso Fundido 
The Liberty is a perfect patio bar to enjoy, which is right down the street from Licha's Cantina.  A casual bar with plenty of picnic table seating, along with East Side Kings Trailer for late night snacks.  It's hard not to feel relaxed in this environment, so grab one of their beers on tap and enjoy. 
Baton Creole Trailer is one of the best food trucks in Austin, and is a must if visiting East 6th.  The Mini Beignets  are the best in Austin, and it is clear the cajun Lynzy "Pub" Moran is from Lousiana…as the food is soul cooking.  We are happy she is here in Austin sharing the love. 
All 3 locations within 700 feet of 1306 East 6th Street, East Austin.