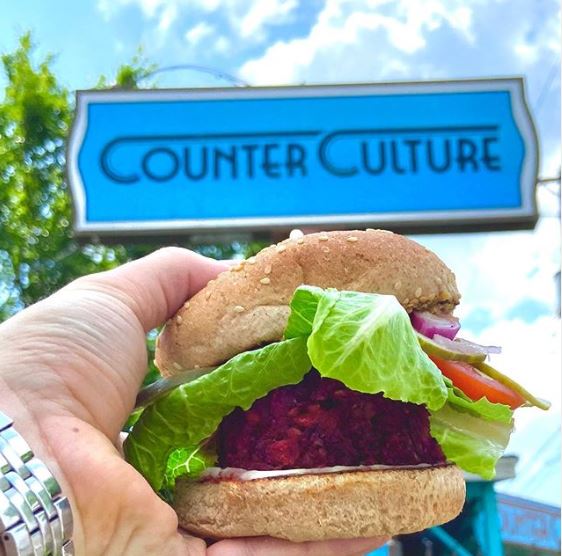 Counter Culture is one of the best healthy restaurants in Austin.  The website home page reads "Serving Austin's Finest Vegan Comfort Food" which is an excellent way to explain this cozy restaurant. Sue Davis serves items such as Mac & Cheese, Spicy Raw Pad Thai and Sausage & Sauerkraut Sandwich. Come try any of their breakfast, brunch, lunch, dinner or dessert items, and find out why Counter Culture has remained on the top list of healthy restaurants for Austinites.
TIP:  Open for lunch and dinner daily. Brunch Sat & Sun. Kids Menu available. Pet Friendly Patio. Contactless take out & delivery via Toast Tab.

Top 20 Healthy 2020: Best Vegan Comfort Food 
After enjoying a delicious vegan meal, 500 feet away from Counter Culture sits an amazing Vegan treat delight, Capital City Bakery, DE in their brand new brick & mortar. Try the Carrot Cake or Raspberry Blackout Cupcake…a dairy and cholesterol free dessert without the guilt!
Both venues located within 500 feet of Counter Culture Restaurant at 2337 East Cesar Chavez in East Austin.