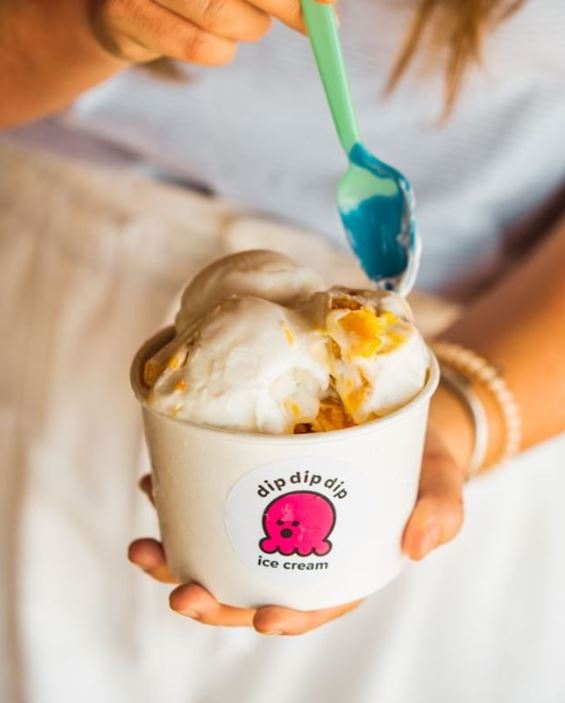 DipDipDip Ice Cream is Dip x3, and amazingness x 3. Every single restaurant and concept this group launches is genius. Whether you order the panko crusted ice cream sandwich, ice cream or a milk shake, it is a perfectly "sweet" ending to your Dip Dip Dip meal.  Enjoy!
TIP: Temporarily closed for Dine-In.  Order online and pick up at the window.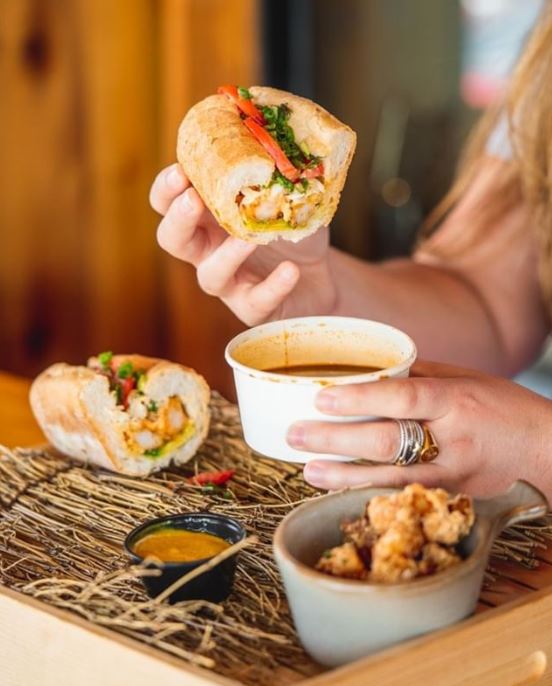 Dip Dip Dip Tatsu-Ya is not only fun to say…it's fun to eat. These Sandwiches are made of your choice of items such as Pork, Wagyu, Shrimp Tempura with huge flavors.  And there's nothing better than their ice cream for dessert.  Makes my mouth water just writing this blog!
TIP: Open Daily for Dinner. Reservations available on Resy.
Top 20 Frozen Treats 2020: Best Meal + Dessert Combo
Alamo Drafthouse is one of the best places to watch a movie, and a fun place to hang out. Alamo may be one of the best inventions to come out of Austin, with being able to eat a meal plus a movie, but what makes this place unique is the fun theme nights.  From Girls Nights Out to Sing A longs…this place is a mecca for kids and adults alike!
TIP: They have an App for easy purchase of tickets. Save room for dessert because their warm chocolate chips cookies are amazing!

Freytag's Florist is a local company providing plants, flowers, and cards since 1974!  They have a variety of contemporary and modern plants and displays, along with the traditional red roses and plants.  If you didn't have a chance to pick up a gift, flowers or a card, stop by their store for an impromptu surprise for your date.
TIP:  They have online ordering available on link above.
All located within .5 mile of 7600 Burnet Rd.