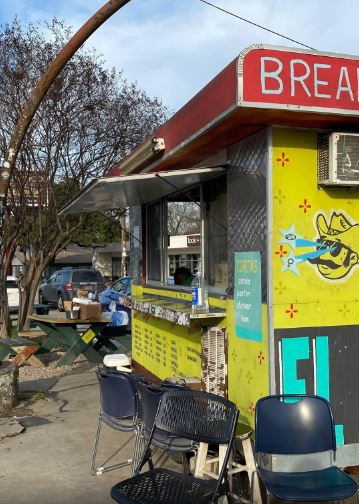 El Primo solidifies the fact here in Austin:  Some of the best food comes from the food trucks!  This is a tiny trailer with a huge fan base, and a big amount of flavor.  Jose Luiz Perez, owner of El Primo, started out over a decade ago near UT, and his following has grown year after year.  Go and experience for yourself the goodness that comes out of this place…I promise you won't be disappointed.
TIP: Open Breakfast & Lunch Mon-Sat. Open until 10PM Fridays.

Top 20 Breakfast Taco 2020: Honorable Mention for Best Food Truck

Roadhouse Relics near El Primo Food truck, is a perfect place to explore!  There are many unique handcrafted neon signs that have a vintage, weathered look. Located on the side of their building is the postcard perfect Greetings From Austin mural. Be sure to snap a picture to commemorate your Austin visit.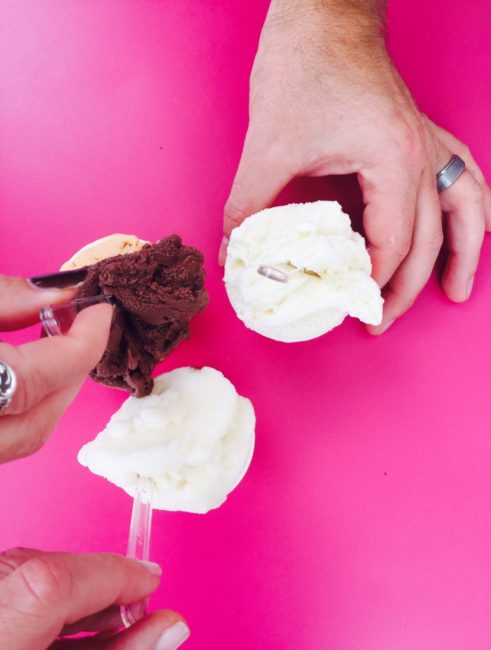 After a breakfast taco with some spice, opt for something sweet at the gelato shop, Dolce Neve. Made with fresh and natural ingredients, these gelatos or other dessert treats are nothing but a delight. There are 18 homemade flavors served up daily, with many selections rotating for seasonal preferences.
All located within 1000 ft of 2011 S 1st St.