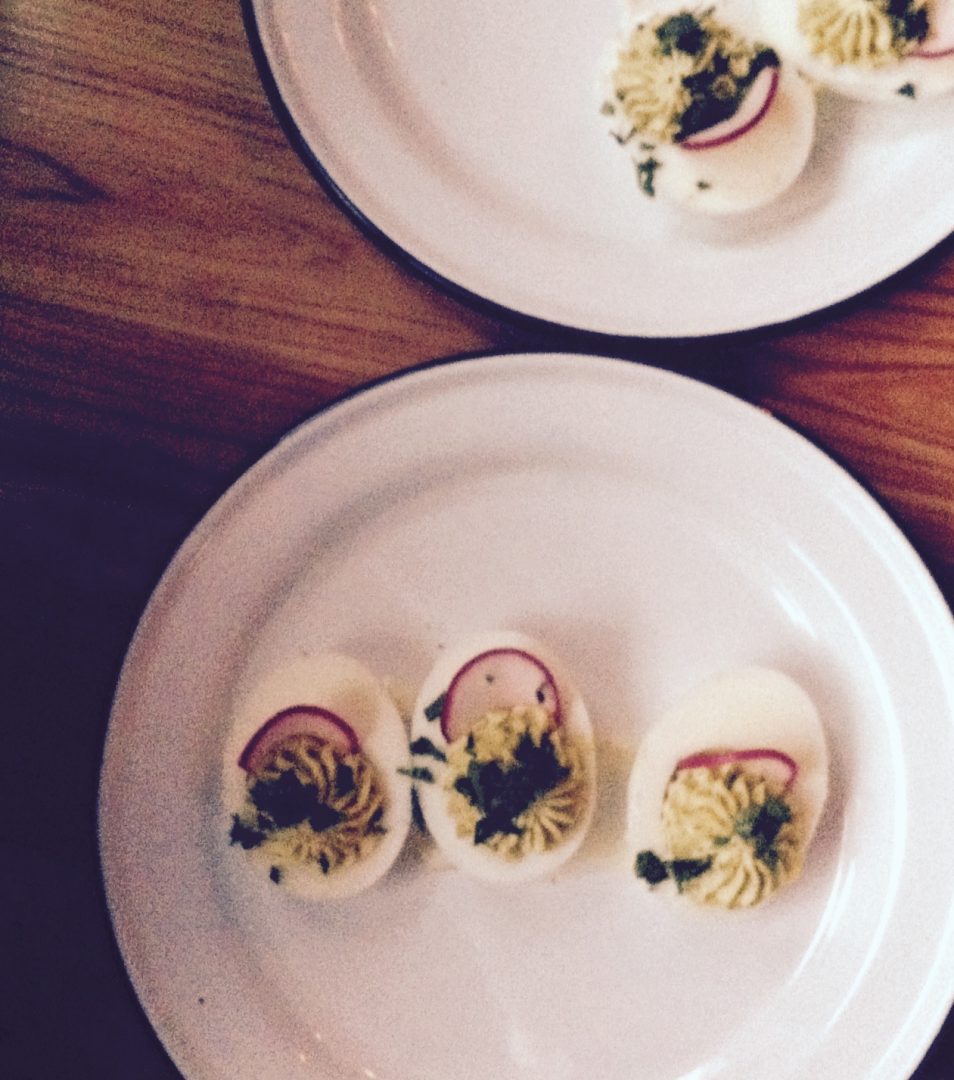 Jacoby's Restaurant & Mercantile has a modern rustic charm that makes this restaurant feel like you are in a close friend's kitchen. The patio is spacious and comfortable, the perfect place to enjoy a Southern style meal. The deviled eggs are phenomenal and a delightful option for an appetizer.   Their meats are fresh, and one of the best Southern Comforts is a Chicken Fried Steak.  Melt in your mouthhhhh!
TIP: Open for Dine-In,  Pickup & Delivery for Dinner Wed-Sat, and Brunch Sat-Sun.
Top 20 Patio 2020, 2018: Best Country Fried Steak
Lustre Pearl, just down the street from Jacoby's, is one of the coolest bars on the East side which was originally on Rainey Street.  It grew bigger, but didn't lose any of it's charm.  If you want to continue your fun, head down the street to this place!
Located in East Austin. 3235 E Cesar Chavez St.