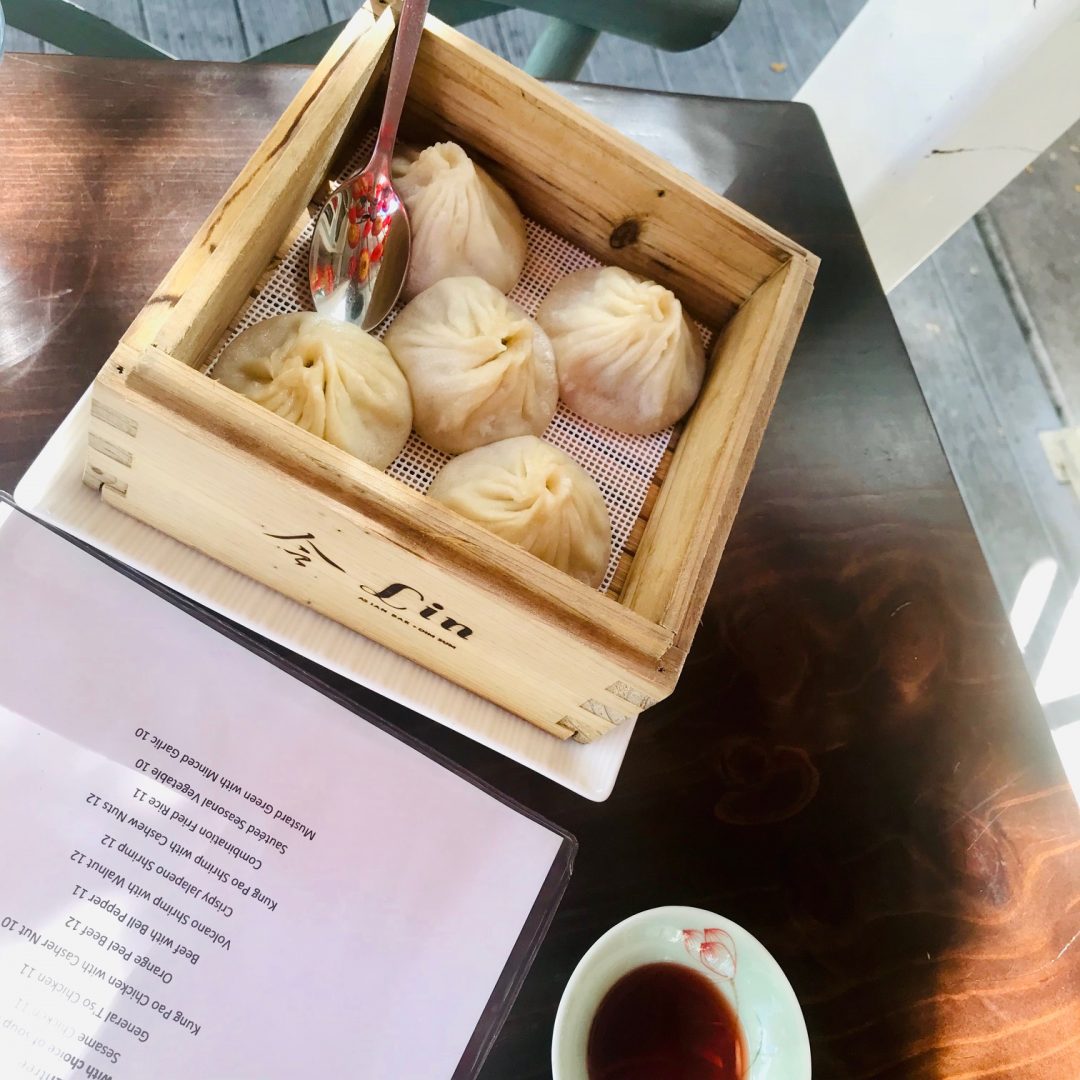 Lin Asian Restaurant is one of the best patios in Austin with with bright red, Japanese lanterns hanging everywhere on a quaint charming Bungalow's patio. Chameleon Companies owns this restaurants, and just like the others in their group, they have some of the best cuisine in the city.  Chef Ling is at the helm of this restaurant, bringing generations of recipes to her fingertips.  We got spoiled with Dim Sum in NYC on Sundays, and this place makes our souls happy.  The Soup Dumplings are a must if you're dining in!
TIP:  Open for lunch Mon-Fri, Dinner daily and Dim Sum Sat & Sun for Dine-In, Take Out & Delivery. Reservations available via Resy.com. 

Top 20 Patios 2020:  Best Soup Dumplings 
Lady Bird Lake is the heartbeat of the city with 10 miles of trails with lakeside views to enjoy walking, running, biking, kayaking or paddle boarding. In 1971, Lady Bird Johnson, Austin Mayor Roy Butler and Ann Butler led the journey to create a trail. Today, there is a path with a dog park, and plenty of places to relax on lawns or benches along the way. Water fountains, showers and bathrooms also line the pathway.  Trail maps can be found on the link above.
Located at 1203 W 6th St.