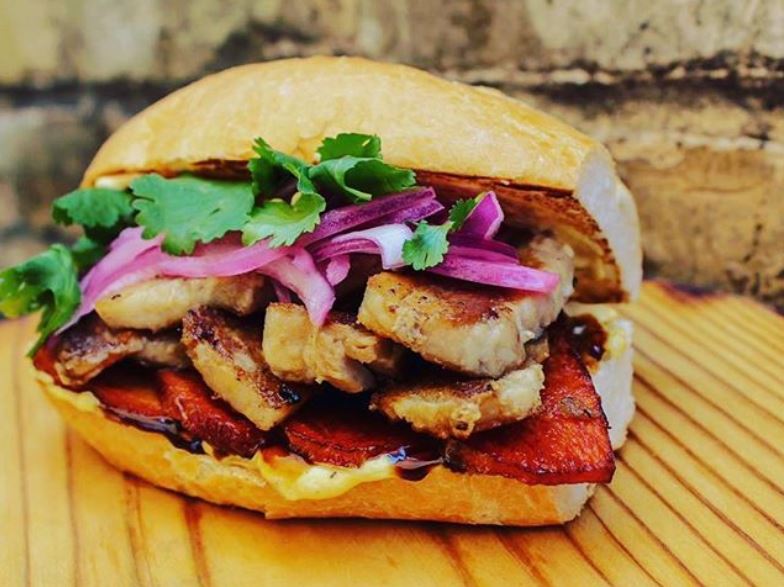 Llama's Peruvian Creole Food Truck is a gem in the middle of Sixth Street.  Owner Miguel Barrutia, and Chef Julio-Cesar Florez are natives of Peru and brings childhood memories to life with fresh bread, meat, and vegetables. The #5 Saltado de Pollo Sanguche is the winner with Chicken, Grilled Onions, Bell Peppers, Tomatoes, Cilantro and Cheese on a French Roll…delish.  There are a few picnic tables in front of the trailer, and they serve super late, so it's the best for late night bites on Dirty 6th! 
TIP:  Open for Dinner and Late Night Eating for Take Out.

Esther's Follies, located further down Dirty 6th Street, easily falls in the Top 10 Things To Do by many Austinites.  It is one of the legendary venues which makes Austin unique and fun, year after year.
Both locations with 100 feet of 611 Trinity Street.