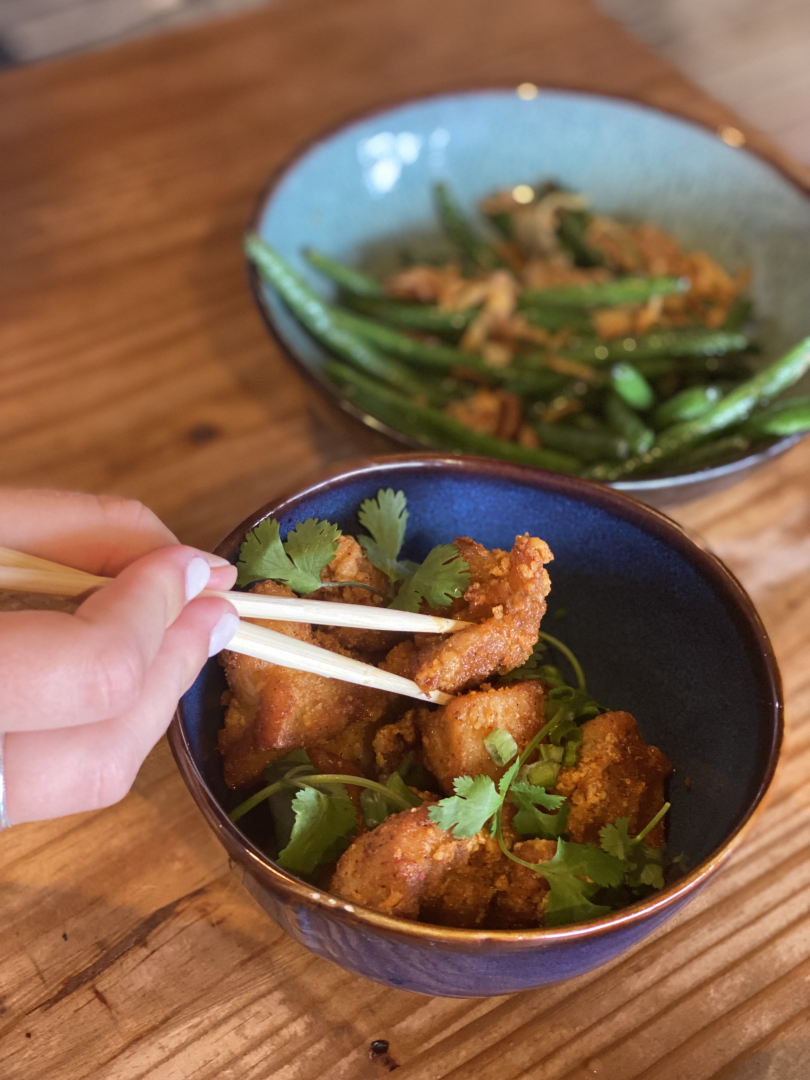 Old Thousand has Dope Chinese with traditional meals with a twist.  It's legit Chinese food but elevated, including plenty of gluten free options throughout the menu. It's a casual, comfy and cheery spot on the East side, with some of the best in the city. The food is "knock your socks off" amazing. Top dishes were Tea leaf Salad, Hot Pot & Chongqing Chicken.
TIP: Open Mon-Sat for lunch and dinner. Take Out & Delivery available. 

Quickie Pickie down the street, is a typical cool, East Austin vibe, which is a cross between a bar, diner and a convenient store with toothpaste if needed!  It's right down the street with heaps of local beer on tap with great live music and events.  Follow them on Facebook for the most current events.
Both locations within 1000 feet of 1000 E 11th Street, East Austin.