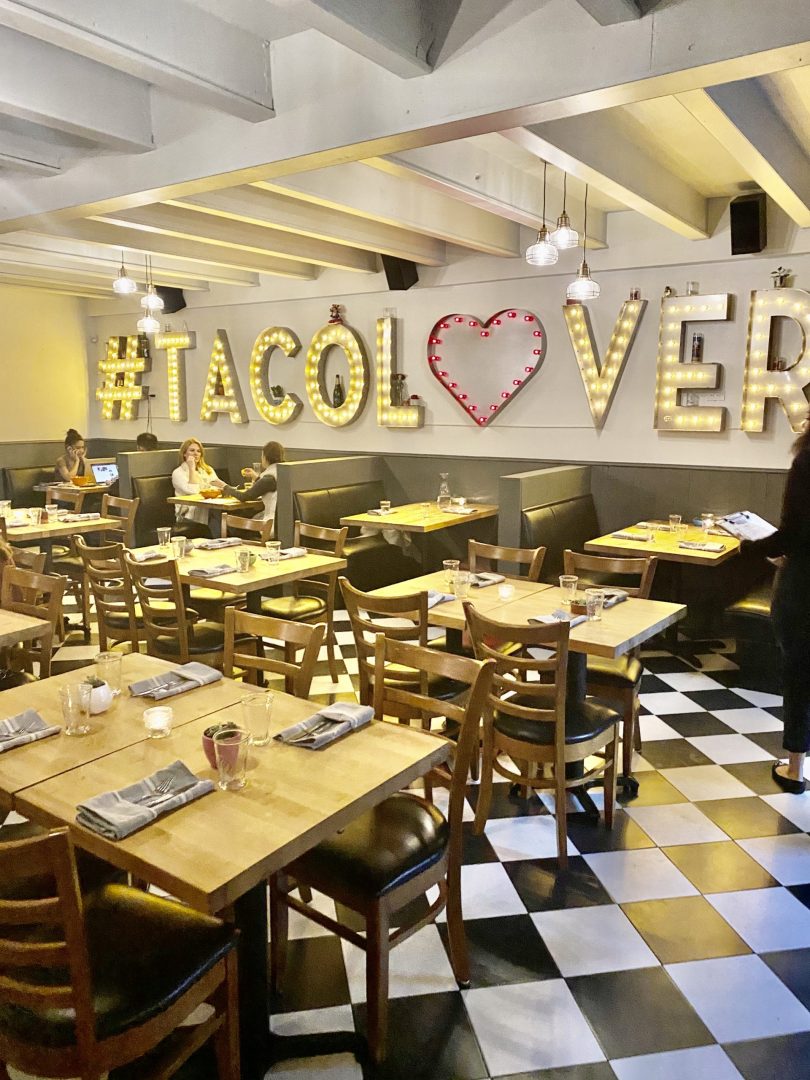 Reunion 19 is bigger than life.  The food, the staff, the vibe..it's all good.  4 friends from LA, decided to have a "reunion" and combine all of their talents into 1, which is a great formula for success.  It takes our Tex Mex, and adds a little LA bling, and you get amazing, mouth watering dishes such as Asada Fries aka Loaded Fries instead Nachos, and my favorite, the Mulita Madame, which they call, "Sort of the Fanciest Quesadillas Ever" which has an egg on it.  Which…all of you know…I can't pass up anything with an egg on it! So, put on your stretchy pants, and be ready for a super casual, fun spot in East Austin.
TIP: Open for lunch and dinner for Dine In, Take Out & Delivery.

Zilker Brewing Company.  It doesn't get any better. Local Austin Beer spot with a huge patio on the East side.  Perfection.  It's 1/2 mile away from Reunion 19, and a perfect place to hang out after dining (or before!)  This is one of the coolest spots of Austin, and it doesn't get started until after 10pm when the college and 20 somethings start coming out!
Volstead in East Austin is near Reunion 19, and is a perfect lounge to continue the evening.  Intimate candle lit tables set the mood, and the Prohibition-Era cocktails will impress any date or group of friends.  
TIP:  Food trailers on back patio. Check website for schedule. 

Heywood Hotel is also near Reunion 19, and is one of the best boutique hotels in East Austin.  Whether visiting Austin or looking for a staycation here in Austin,  this hotel is an excellent place to stay.  They won the Conde Naste Best New Hotels in the World  and they continue to set a cool vibe with their modern, sophisticated and artsy style.
TIP: Reservations can be made online.   
All locations located within 600 feet of 1700 East 2nd Street, East Austin.