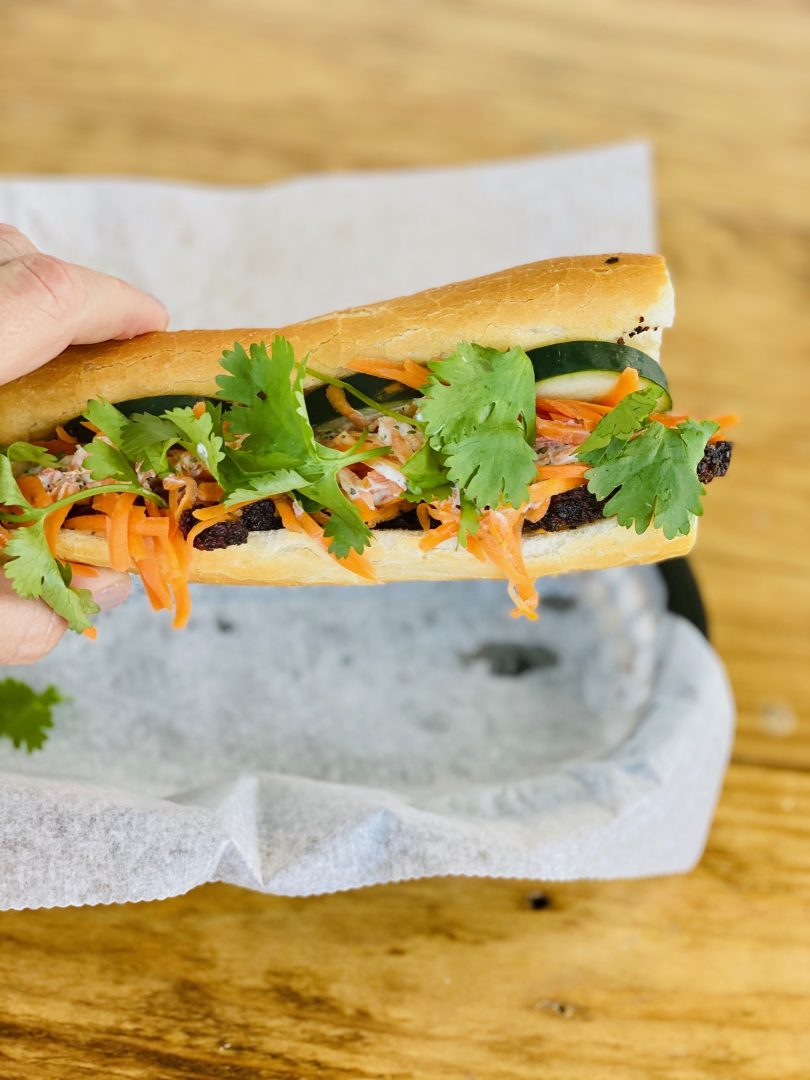 Smokin Beauty is one of the best newest restaurants in Austin with a combination of smoked Tex Mex meats combined with Vietnamese inspired dishes.  It take the classics like Banh Mi and replaces the minced pork with smoked brisket inside a fresh baguette with pickled vegetables.  It's genius!  And Chefs and Owners, Matt Roth and Thao Phan make you feel right at home in their "Smokin Beauty".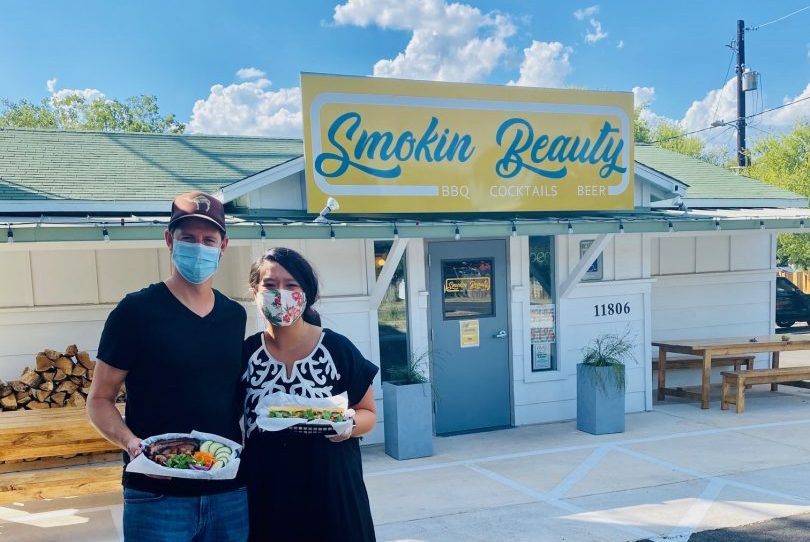 Because they launched during COVID19, they have plenty of space, picnic tables outdoors, and a drive through! They also have great cocktails with classics such as Boba Tea turned alcohol…this is a must visit spot!
TIP:  Open for lunch and dinner via Drive Through and Take Out.  Dine In available for Dinner.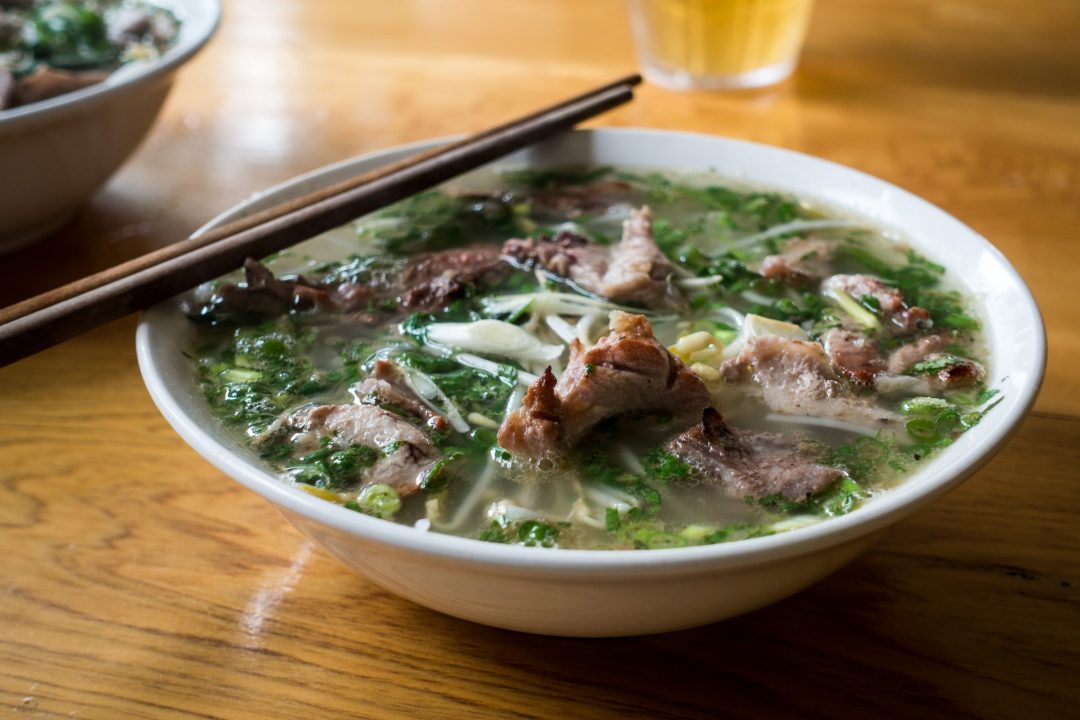 Pho Dan is a restaurant serving some of the best, authentic Vietnamese cuisine, and is right down the street from Smokin Beauty.  If you want more Vietnamese, it's a perfect place to pick up more for the next meal! Serving a variety of Egg Rolls, Spring Rolls, Noodle Soups and Entrees, this is another great way to experience a full Foodie Experience…but definitely save plenty of room for Snow Monster.
 TIP: Open Breakfast, Lunch & Dinner for Dine In, Take Out & Delivery.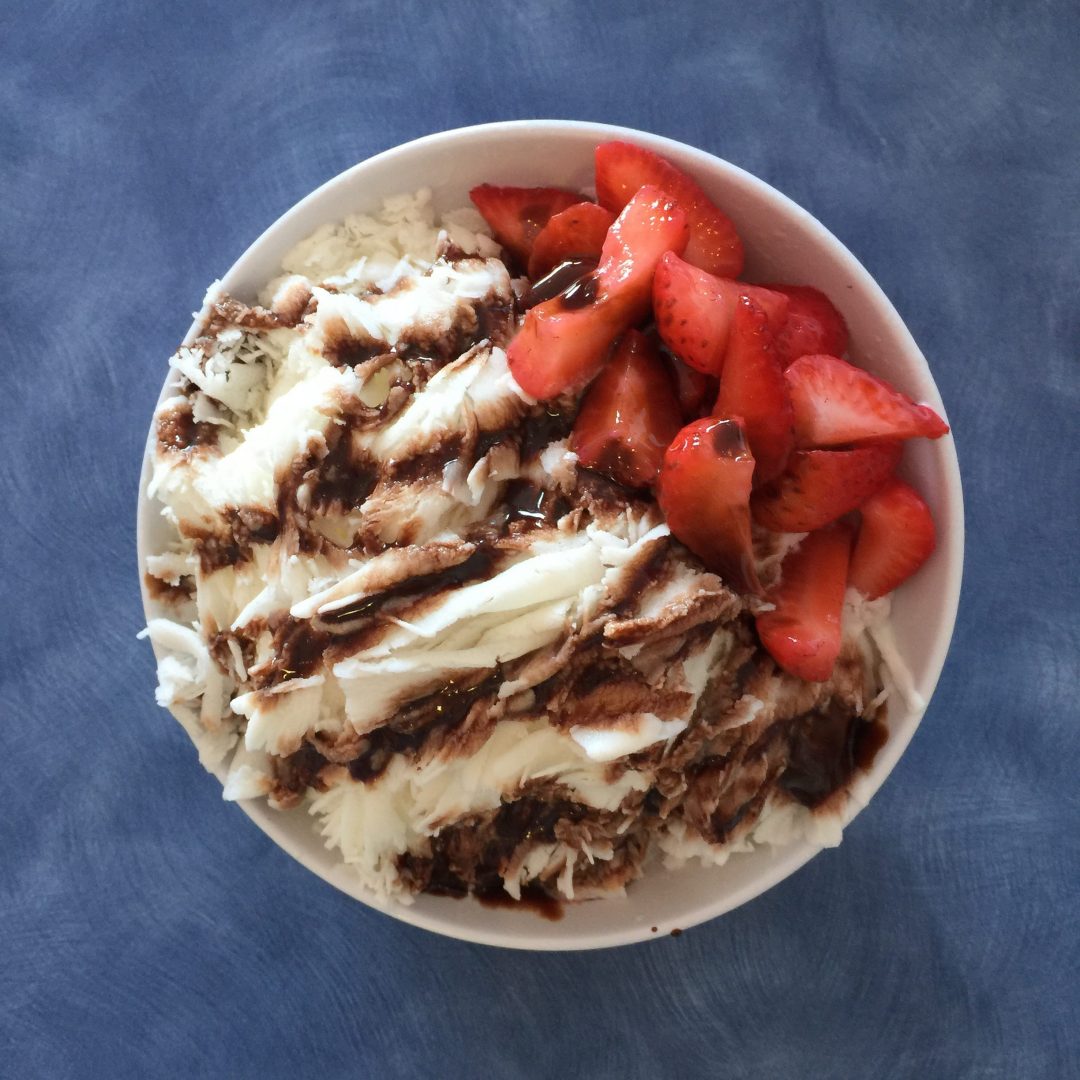 SnoMo, located next door to Pho Dan, is the winner for the best Taiwanese Shaved Ice. It's a bright, cheery shop with one of my favorite kind of dessert.  Taiwan is the origin of this delicious Fresh Fruit Shaved Ice Treat with thinly sliced ice covered with 3 different toppings such as fresh fruit, pearls or pudding. The winner at this shop is the Snow Ice with flavored shaved ice shaped like a ribbon covered with delicious toppings.  Try the Taro Flavor with the puddings and red beans for something unique and delicious.
TIP:  Dine In and Carry Out Available.  Multiple locations.  Various Hours. 

Top 20 Frozen Treats 2017-2020: Best Taiwanese 
Locations at 11220 North Lamar Blvd, North Austin.