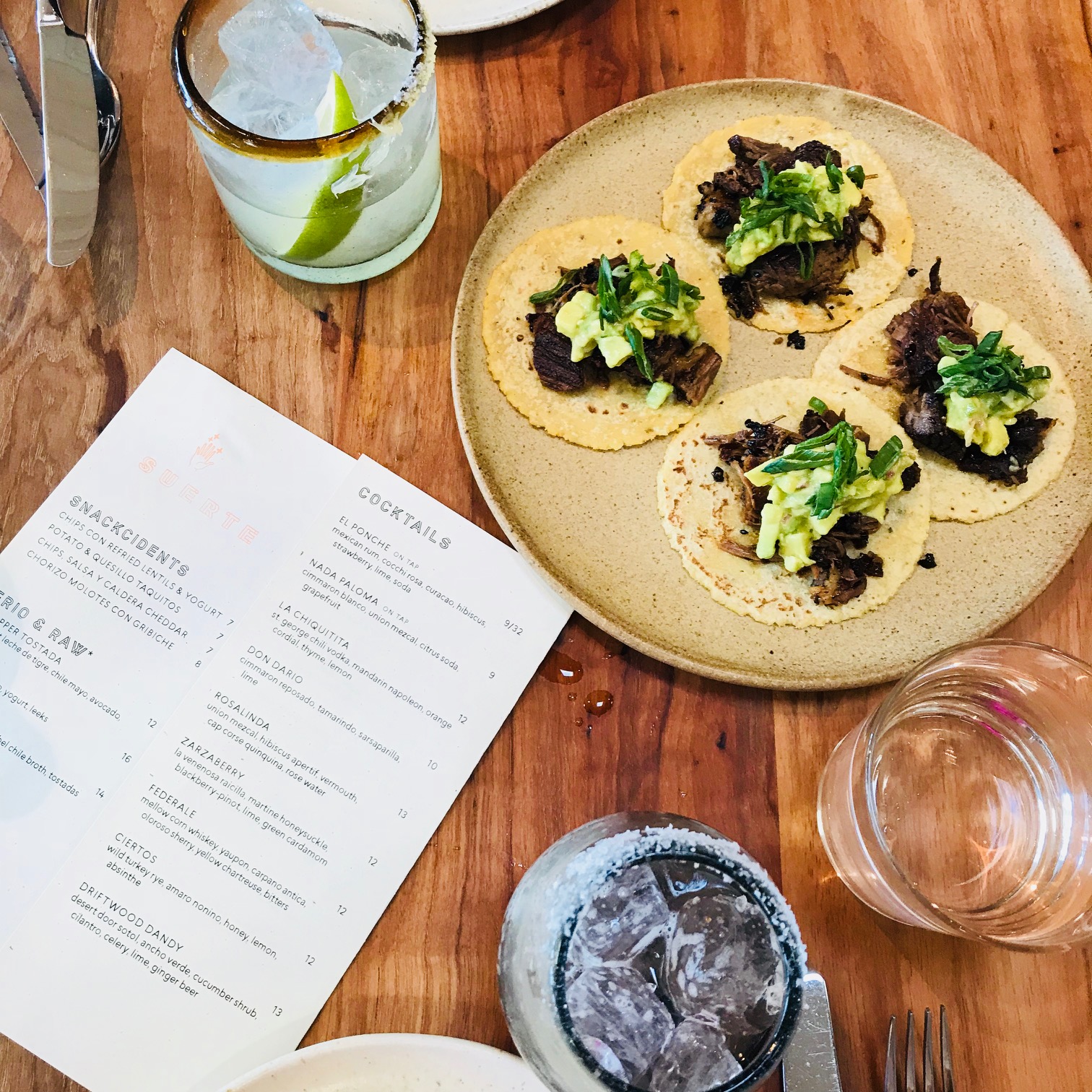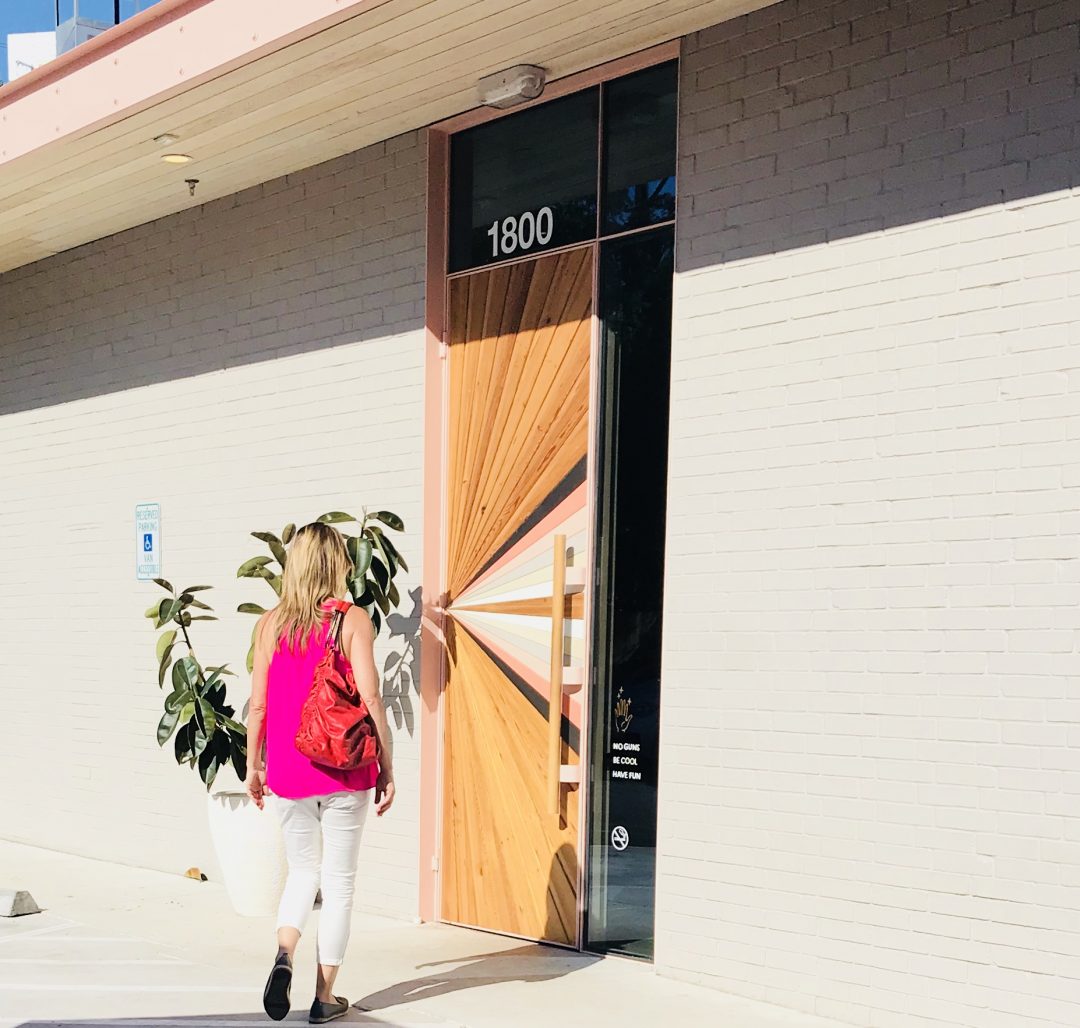 Suerte Austin is one of the restaurants where you will be guaranteed a great experience. Operated by Chef Fermin Nunez, one of the top chefs and nicest person on the planet.  I know you are probably wondering…it it possible to have too much TexMex in Austin? Absolutely not.  Especially when it introduces things like fresh Masa brought into the menu in so many ways, including some of the best corn tortillas.  Even the doorway walking in screams "I am a super special restaurant, come on in." No joke, this place is legit and a perfect place to peruse through the menu again and again.  Don't miss the confit brisket tacos, enjoy!  
TIP: Dine In Mon-Fri Dinner and Sat-Sun Brunch, Lunch and Dinner.  Delivery and Take Out Available. Reservations available on Resy.com.
Top 20 Ultimate & Top 20 Taco 2020: Best Confit Brisket Taco
Whisler's is a perfect place to enjoy drinks on a patio after Suerte, which is right down the street. Eclectic, cool and comfortable… and exactly what East Austin excels in for the foodie and bar scene.  Sit back, relax and enjoy the beautiful Austin weather in the great ambiance which Whisler's exudes.
Both locations within .5 mile of 1611 East 6th Street, East Austin.