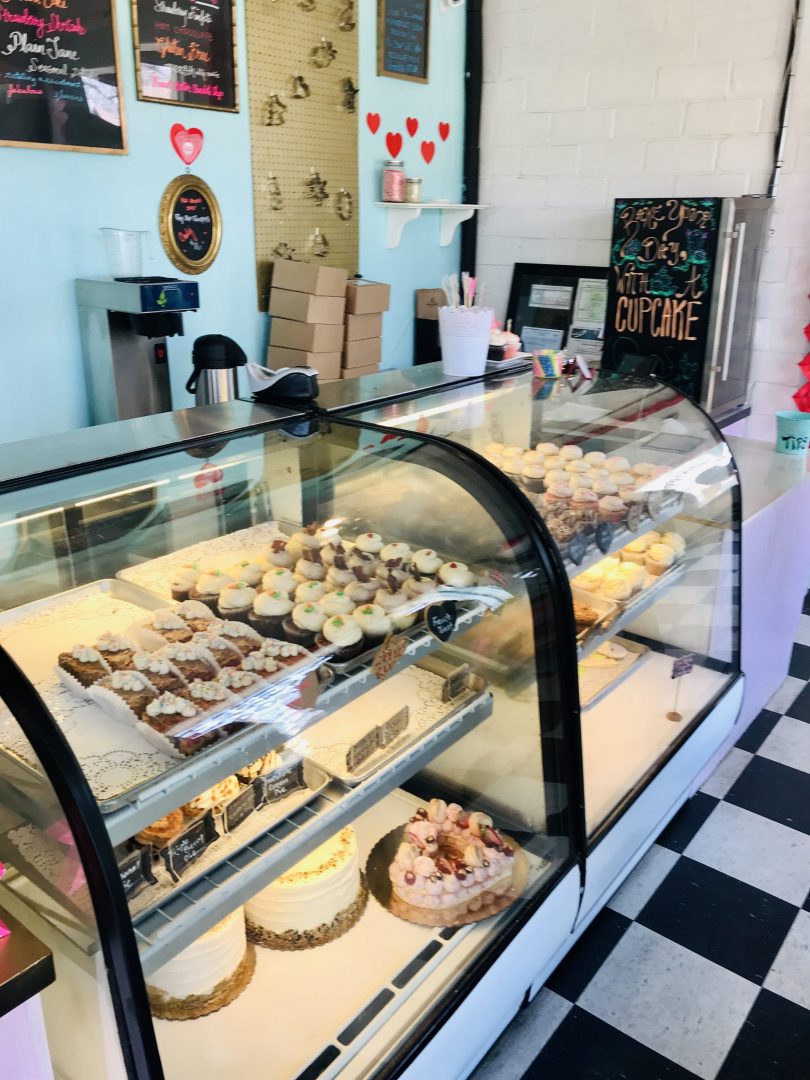 Sugar Mamas Bakeshop is an Austin staple for delicious cupcakes.  Winners of the "Weird Al" Yankovic
Cupcake Wars on Food Network, they have brought their delicious talent to Austinites.  They even have a small room in their bungalow styled cottage for enjoying these delicious treats.  If you like to eat Gluten Free or Vegan, they have some great choices for you too!  
TIP:  Tues-Sat 10am-7pm and Sun 10am-4pm. Closed Mondays.  Special orders are available. Online orders available.

La Mexicana Bakery, family owned bakery, easily wins the most Authentic Mexican Breakfast Taco. It's right across the street, so it's a perfect place to hit before you eat cupcakes.  This 24 hour restaurant is also a bakery, mexican grocery, and loan shop.  The staff is friendly, and the Mexican soap operas are on the TVs and cozy booths are a perfect combination for enjoying some of the freshest tortillas in the city.  Definitely take home some delicious pastries, as they have one of the largest counters full of freshly baked goods.
 Both locations with 150 feet of 1924 South 1st in South Austin.