Summer House on Music Lane, is located in the edgy, cool, Mid Century Hotel Magdalena and nothing short of cool, relaxed and chill.  Simple and easy is the name of the game here, with items such as Grilled Prawns, Eggplant Toast, and Burgers.  Combined with their great servers, this is a place to relax, either by the pool or on their patio and enjoy South Congress Avenue.  My favorite was the Forger Bowl, but if you have followed me for awhile, bowls are my jam.  Definitely plan this place for when you have time to peruse and enjoy the rest of your surroundings.  It's one of the best spots in the city.
TIP:  Open for Breakfast, Lunch and Dinner daily and Brunch on Sat-Sun.  Reservations via Resy.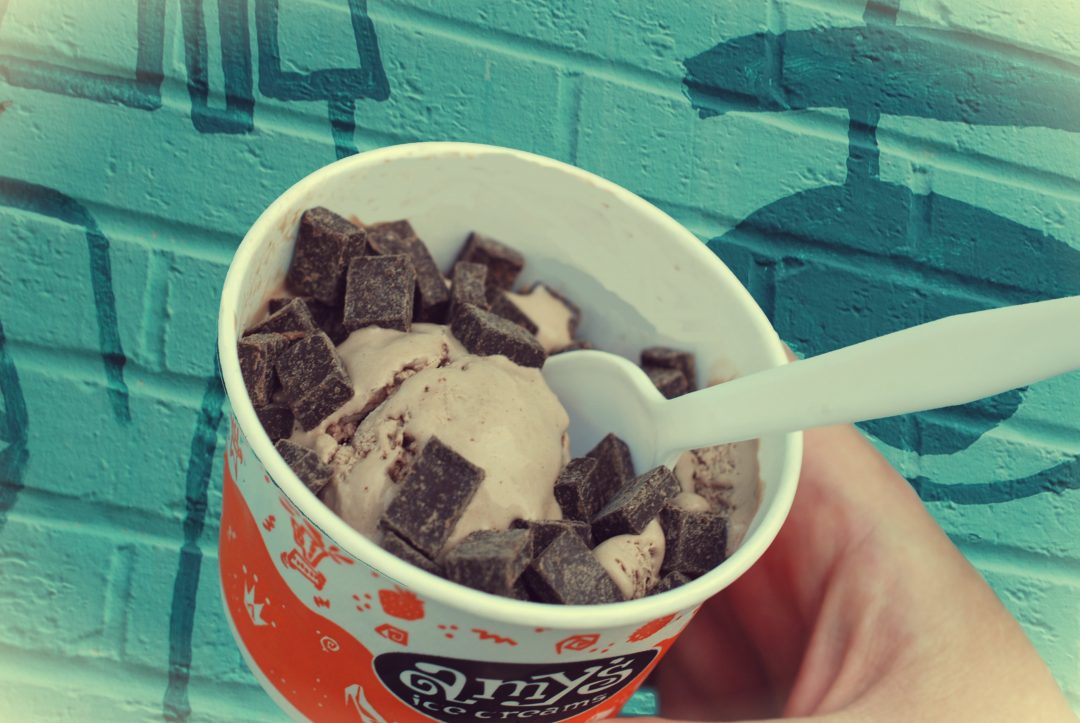 Amy's Ice Cream, an Austin original since 1984, is the perfect place to embrace your sweet tooth. Mixing and matching flavors with the available toppings or "crush ins," to create a customized dessert. The toppings range from sprinkles to fresh fruit and are sure to satisfy any craving.  Try the Mexican Vanilla with strawberries as a way to ease into a stroll along South Congress Avenue.
TIP: Open daily. Hours vary by location. Curbside Pick up and Delivery.

Top 20 Frozen Treats 2020-2018: Best "Crush ins"