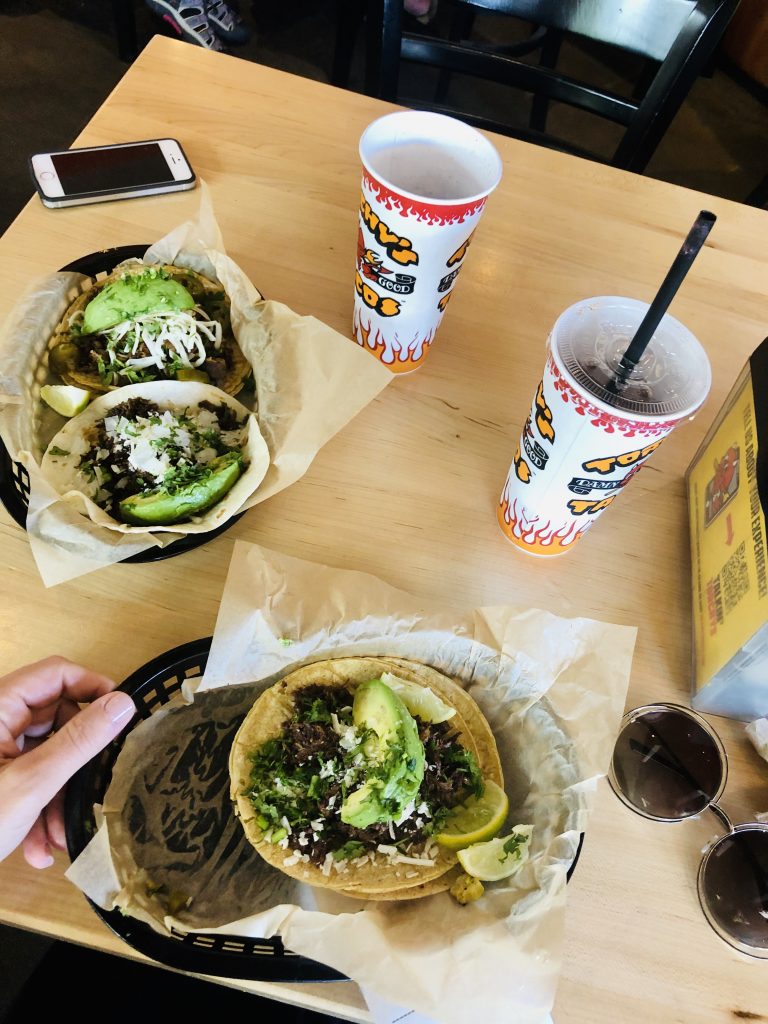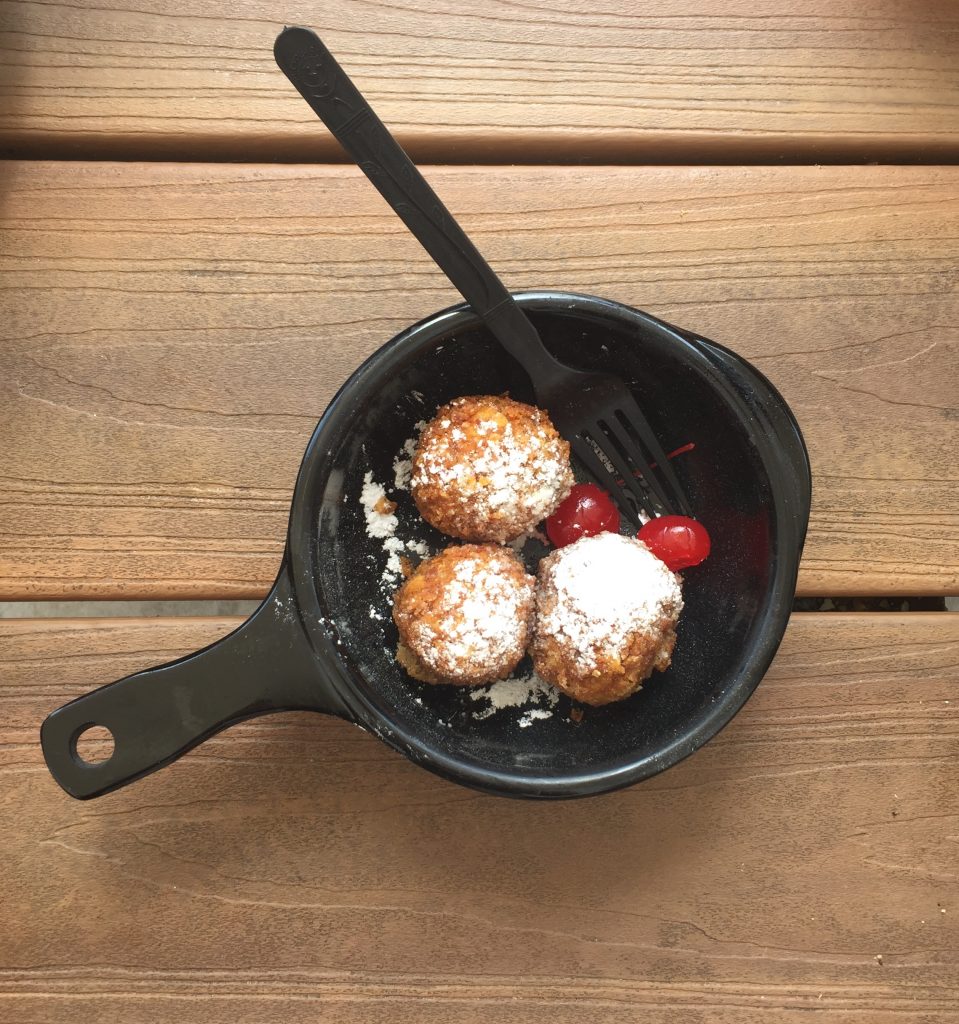 Torchys Tacos are some of the best breakfast tacos and they are an Austin legend which has made itself a huge franchise throughout Texas.  The only thing more amazing than the hilarious menu names on the menu  (The Democrat, The Republican) are the actual tacos themselves. Definitely ask to make your taco "trashy" adding a ton of cheese.  A definitely must.  There are multiple Torchy's Tacos locations around town, and most of them have great patios across the city.  The casual dining environment and kid favorites like the beef and cheese tacos make this an ideal place for family dinner.   Leave room for dessert as their fried chocolate chip cookie balls are some of the best desserts in the city.
TIP: Pickup, Dine-in and Delivery available daily. Multiple Austin locations.
Top 20 Breakfast & Top 20 Breakfast Taco 2020: Best "Trashy" Taco

Gourdoughs is one of the best restaurants and food trucks in  Austin. This delicious food trailer serves up gourmet donuts with creative toppings. Try the Funky Monkey with grilled bananas or the Flying Pig with bacon and maple syrup icing. These super-sized donuts are perfect for sharing.  And if you're looking for an "insta-worthy' moment, this place will capture your eye, mouth and camera!
TIP: Now Open daily for Outdoor & Indoor Seating, Take-out and Delivery.
Both located within 530 ft of 1311 South 1st Street.