(Last Updated On: August 15, 2023)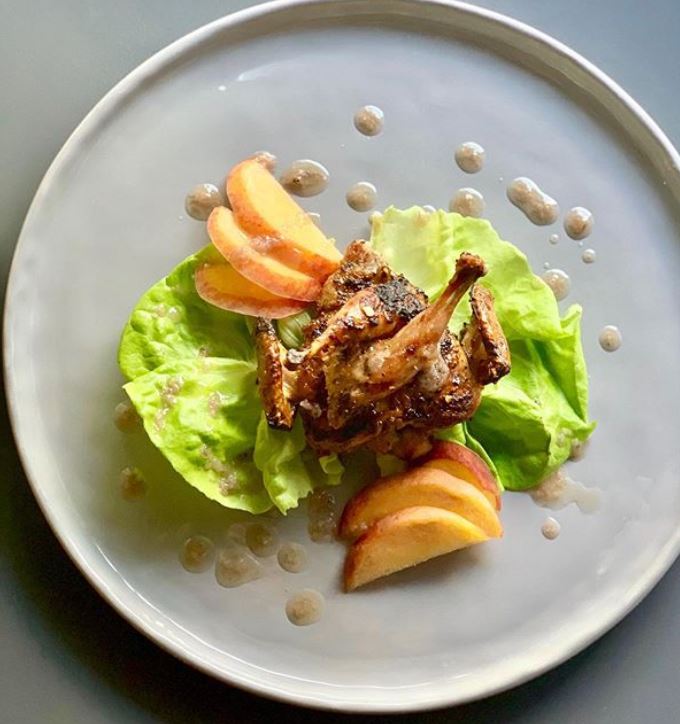 34th Street Cafe is a hidden classic gem in Austin serving local produce and hormone free meats. Open since 1995, this delightful cafe has remained a favorite among Austinites. Greeted with a smile for lunch or dinner, this place will immediately feel comfortable.  You won't go wrong with any of their salads, and you can customize them exactly until your heart's content!  All To-go orders receive one complimentary meal from our Kid's menu with purchase of one full priced Adult entree.
TIP:  Open for Lunch & Dinner Mon-Sat for Dine In, Pick-up and Delivery. Reservations can be made Online.

Top 20 Healthy 2020: Best Healthy Catering
It's hard not to feature 34th Street Cafe without mentioning their catering company.  It's nice to know there is are healthy choices for catering when you throw a large party with choices  such as Belgium Endive Spears, Grilled Vegetable Strudel, Roasted Fingerling Potatoes and Walnut Pear Crisps.
TIP:  Fill out the Catering Form online, or call 512.323.2000.
Central Market is down the street from 34th Street Cafe. It's our local grocery store providing Austinites with healthy food since 1994.  Their website hosts a special page of recipes ranging from beverages to entrees and has options for Vegan, Raw, Gluten Free and other dietary options.  At their Lamar location, they also host a variety of cooking classes.
TIP: Make your reservation online with link above for classes. Their cafe serves delicious, healthy meals for breakfast, lunch and dinner.

Both venues within 1/2 mile from 1005 West 34th Street in Bryker Woods.