(Last Updated On: August 15, 2023)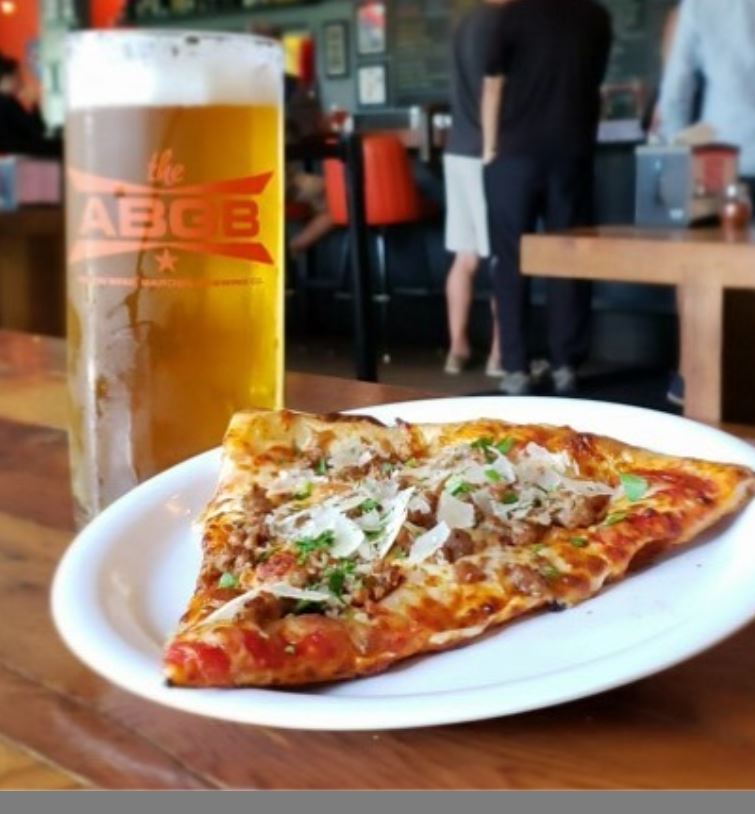 *Please note: Images from ABGB Instagram
ABGB tops the pizza chart in Austin as the Best Vibe due to the great local Austin entertainment, the dancing, good beer and food. Feeling like you arrived to a close friends party, with pets on the patio, people dancing while others enjoying their pizza and burgers, this is a place to spend a day. If you're Gluten Free or Vegetarian, they have plenty of options with GF buns and pizza crust and veggie options. Come for the Vibe, Stay for the Day.
TIP: Open Tues-Sun for lunch and dinner.  Closed Mondays. Dine In, Pick up & Delivery available. Reservations via Open Table.  

Top 20 Pizza 2020: Best Vibe

Amy's Ice Cream, an Austin original since 1984, is the perfect place to embrace your sweet tooth after 40 North.  There's a location right down the street! Mixing and matching flavors with the available toppings or "crush ins," to create a customized dessert. The toppings range from sprinkles to fresh fruit and are sure to satisfy any craving.  Try the Mexican Vanilla with strawberries as a way to ease into a stroll along South Congress Avenue.
TIP: Open Daily. Multiple locations.  Curbside Pick up and Delivery Available.

Austin Art Garage is down the street from AGBG, and a great way to continue the cool vibe of the day.  One of the best things about Austin is the creative, artsy side, and this spot is a perfect example.  They exhibit various artists from various price points, and the genre is also varying from abstract to black and white graphics.  It's definitely worth a stop or even perusing through their website!
All located near 1305 W Oltorf, South Austin.