(Last Updated On: August 15, 2023)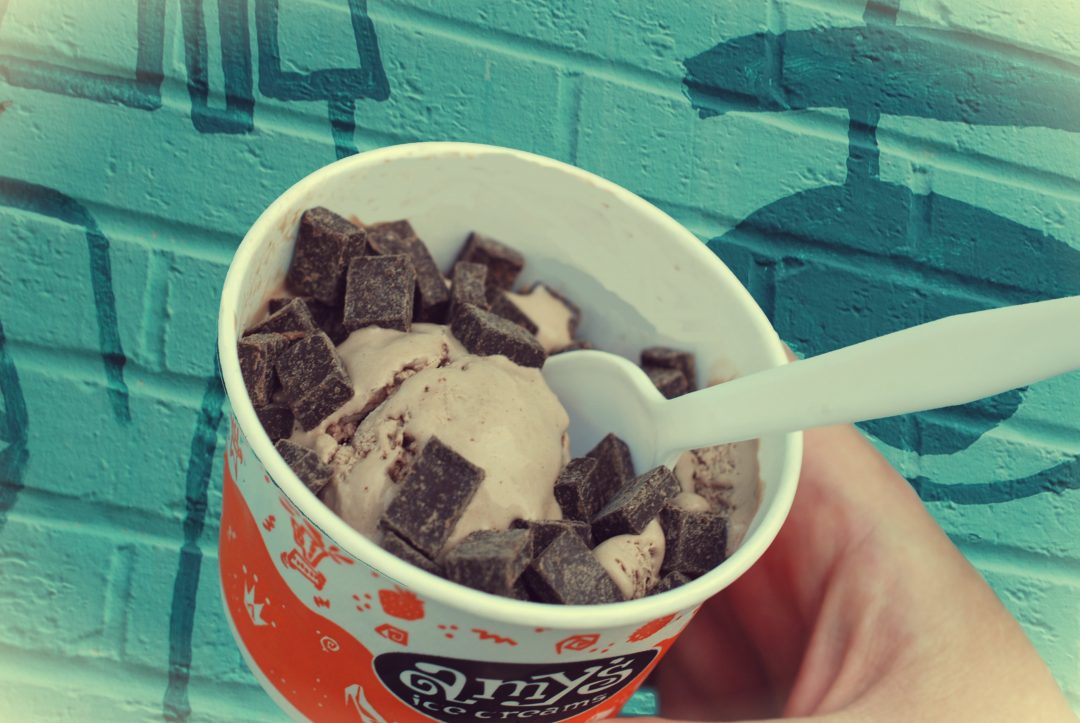 Amy's Ice Cream, an Austin original since 1984, is the perfect place to embrace your sweet tooth. Mixing and matching flavors with the available toppings or "crush ins," to create a customized dessert. The toppings range from sprinkles to fresh fruit and are sure to satisfy any craving.  Try the Mexican Vanilla with strawberries as a way to ease into a stroll along South Congress Avenue.
TIP: Open daily. Hours vary by location. Curbside Pick up and Delivery.

Top 20 Frozen Treats 2020-2018: Best "Crush ins"

Lucky Robot is one of the most fun Japanese restaurants in Austin and is located right next door to Amy's Ice Cream on Congress. The bright and cheery cafe has an iPad ordering system with pictures…and the cuisine is unique, fresh and delicious.  Try the Prawn Star Taco and Rising Sun with Pork Belly, Farm Egg and Crispy Garlic…Amazing.
TIP:  Open Mon-Sun for Dinner.  Sat-Sun Brunch. Reservations through Open Table. Curbside and Delivery Available.

Both locations within 50 feet of 1301 S. Congress, South Austin.