(Last Updated On: October 4, 2023)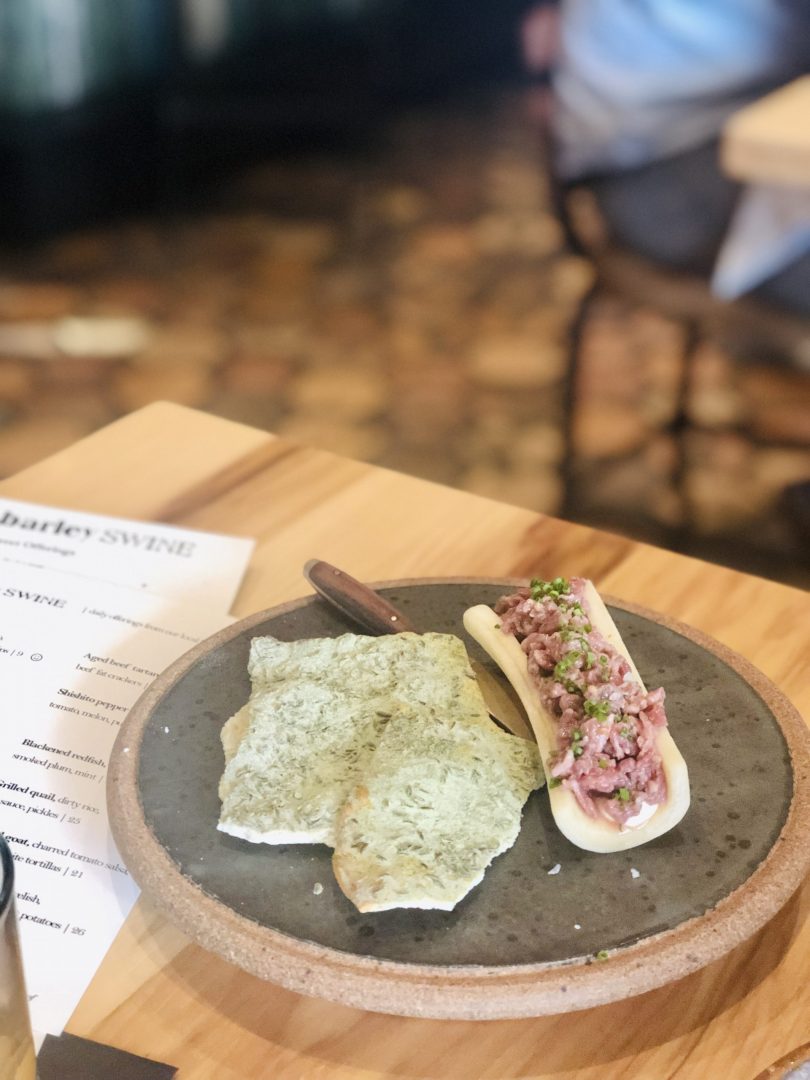 Barley Swine has been one of the best restaurants since the day that Chef Bryce Gilmore opened years ago.  He serves seasonal dishes based on true farm to table cuisine.  The specialty here is using everything from Head to Toe, so finding things like Bone Marrow are the delicious treasures found here. Chef Bryce has won multiple awards throughout the years including Food & Wine Best New Chef and continues to bring high standards to the Austin foodie scene.  But he doesn't stand alone, as his entire team is top of their game with fancy cocktails, mouth watering desserts and impeccable service.  This Austin restaurant, which may be similar to those restaurants in durbanville, is a gem, and will consistently be on the top of my list for years to come. If you would like to host a larger party and looking for a perfect venue, The Neighbors Place, a restaurant Lynchburg is the right choice for you.

Tip: Dine in available Thurs-Sat for dinner. Take Out available Fri-Sun for dinner.  Reservations via Resy.com. 

Top 20 Ultimate 2020: Best Head to Tail Eats
Kellie's Baking Company…the best.  Period.  It's right down the street from Barley Swine.  Even though you don't want to miss dessert at the restaurant, it's worth stopping by this cute bakery for sweets to take home! The kindest owner, best service, the addicting deliciousness.  Kellie who owns this delicious baking shop has been one of my favorites since we moved to Austin.  I love here!  She has delicious cookies, and the combination of ice cream, just makes it over the top awesome! Try the nutella & house-made fluff  combination…addicting.   Also, if you are throwing a party, this is one of my favorites for custom made cookies.  She can even take pictures and print that image on the cookie…genius!
Top 20 Frozen Treats 2020:  Best Ice Cream Sandwich
Barley Swine is at 6555 Burnet Road, North Austin.