(Last Updated On: August 15, 2023)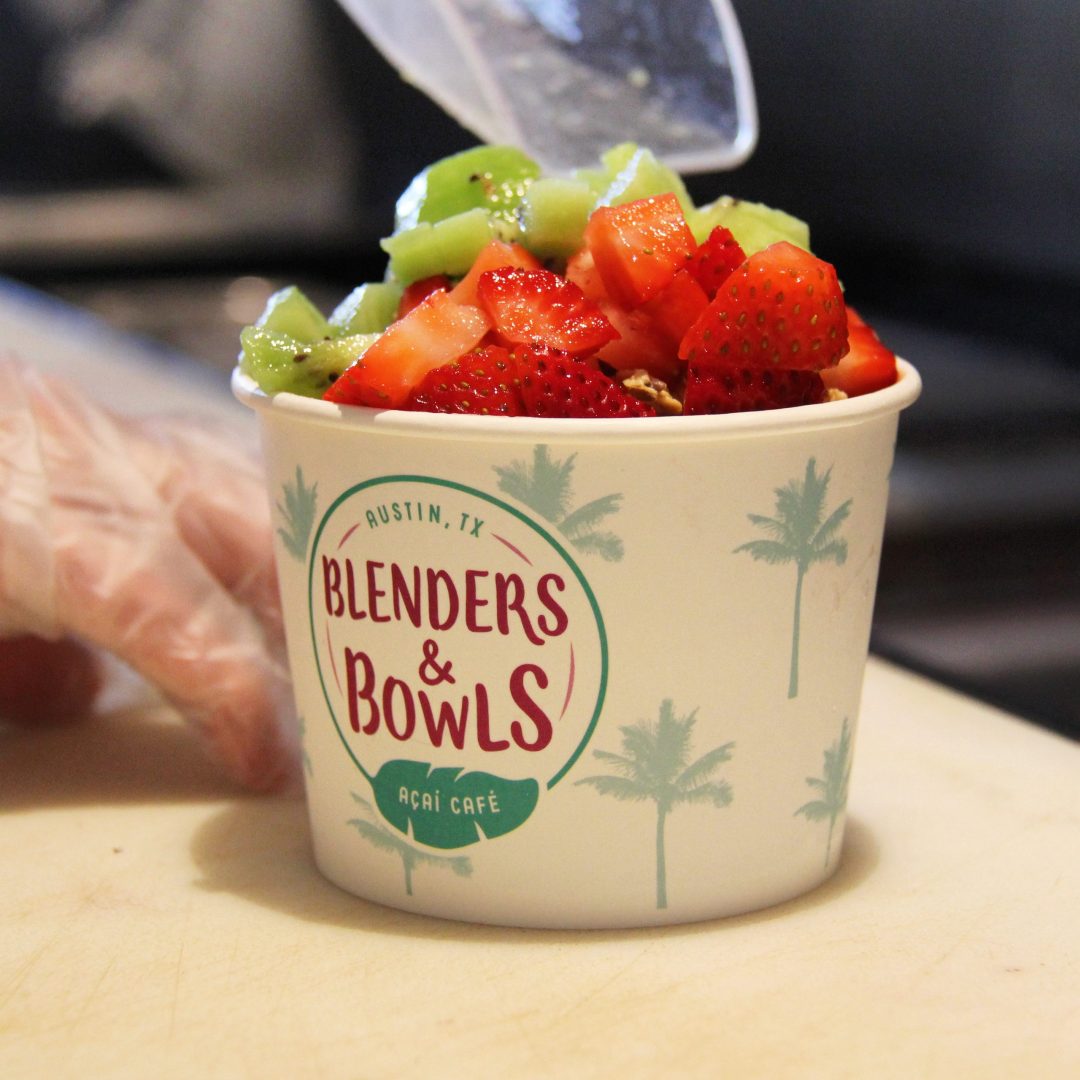 Blenders and Bowls is a delicious, eclectic cafe with the best, healthy bowl, smoothies, and juices. The acai berry based bowls are perfect to give a boost of energy throughout the day. Acai is a Brazilian superfood that is rich with antioxidants and it pairs wonderfully with granola and honey. The juices and smoothies are also delicious and perfect for on-the-go health enthusiasts. The staff is all friendly, passionate, and very knowledge about health and nutrition.
TIP: Various hours at multiple locations.  Online ordering, curbside and delivery available.  

Top 20 Healthy 2020: Best Acai Bowls
Wanderlust Yoga Studio is one of the best yoga studios in Austin, and is home to one of the Blenders and Bowls. It is impossible to go for a class, and not leave feeling refreshed, energized, and confident. The instructors are all amazing and the classes are both relaxing and challenging. One of the most unique aspects of Wanderlust Yoga is the upbeat music. There is no elevator music to be heard during these classes. Staying pumped up and encouraged is a constant, regardless of the difficulty level of the class.
Both located at 206 East 4th Street.