(Last Updated On: August 15, 2023)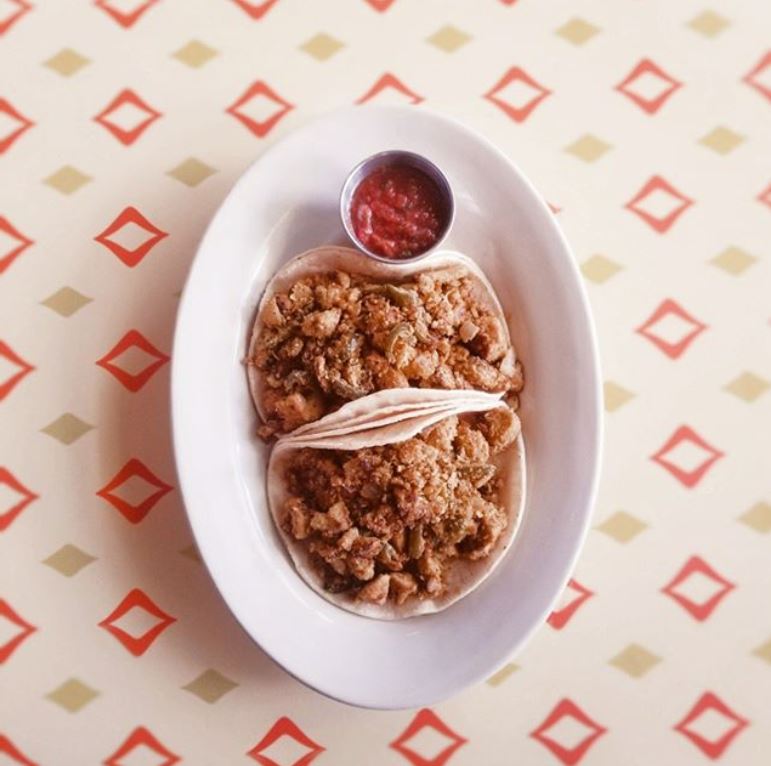 Bouldin Creek Cafe is in the best of Austin. A bold, but true statement…meat is not missed at this restaurant.  On their website, it states "…we have shown vegetarians and non-vegetarians alike that veggie fare can both be flavorful and satisfying."  Many breakfast, lunch or dinner items can be made Vegan, Gluten or Dairy Free, but definitely try the Fajitas Italianas with Roasted Portabella and Zucchini strips with locally grown tomatoes and homemade chipotle-pecan pesto or the Tofu Scramble for any of their breakfast items.
TIP: Open Breakfast, Lunch & Dinner for Curbside Pick-Up & Delivery. Pet Friendly Patio.     
Top 20 Breakfast Taco and Top 20 Healthy 2020: Best Vegan Taco
Sugar Mamas Bakeshop is an Austin staple for delicious cupcakes.  Winners of the "Weird Al" Yankovic
 Cupcake Wars on Food Network, they have brought their delicious talent to Austinites.  They even have a small room in their bungalow styled cottage for enjoying these delicious treats.  If you like to eat Gluten Free or Vegan, they have some great choices for you too!
TIP:  Tues-Sat 10am-7pm and Sun 10am-4pm. Closed Mondays.  Special orders are available. Online orders available.

Both locations within 200 feet of each other at 1900 South First Street in Bouldin Creek.