(Last Updated On: August 15, 2023)

Brick Oven Pizza gives it away in it's title, that this is a pizza made in a brick oven. It sets itself apart in the top pizza list with their Chicken Pizza.  For those of you who love chicken as much as I do, it's hard to find good chicken on a pizza…and they have the best. The Southwest Chicken is a great choice, or build your own!  And if Chicken isn't your thing, Tuscan truffle is a great choice.    Enjoy!
TIP: Closed… stay tuned for 2021.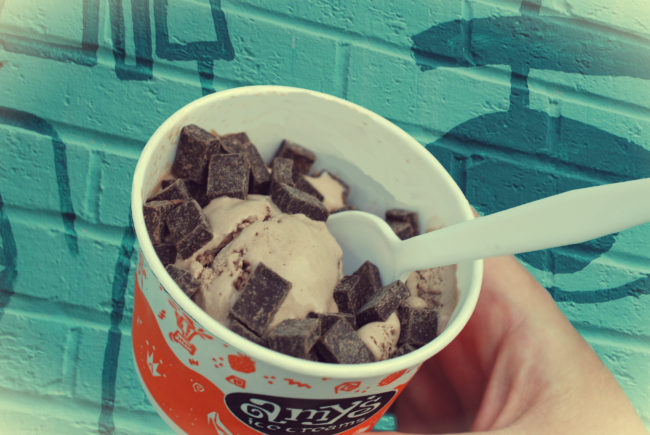 Amy's Ice Cream, an Austin original since 1984, is the perfect place to embrace your sweet tooth after a meal at Brick Oven if you're at their North location. Mixing and matching flavors with the available toppings or "crush ins," to create a customized dessert. The toppings range from sprinkles to fresh fruit and are sure to satisfy any craving.  Try the Mexican Vanilla with strawberries as a way to ease into a stroll along South Congress Avenue.
TIP: Open Daily. Multiple locations.  Curbside Pick up and Delivery Available.

Top 20 Pizza 2020: Best Chicken Pizza 
*Please note: Pizza Image from Brickoven Instagram