(Last Updated On: August 15, 2023)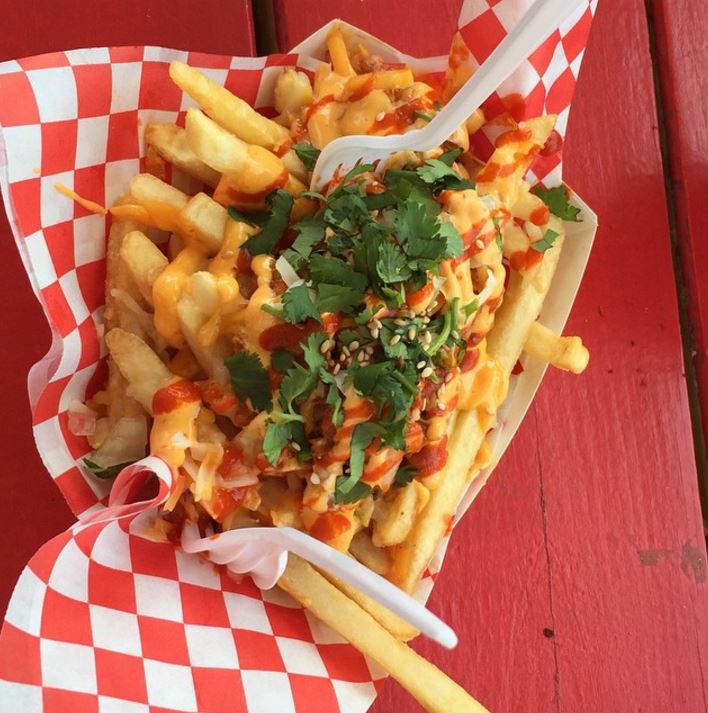 Chi'lantro has one of the biggest foodie followings in the city.  Korean BBQ tacos are their specialty and the Kimchi fries will make the taste buds dance in awe with the generous toppings of cheddar and Monterey Jack cheeses, onions, Sriracha and cilantro.
TIP: Pickup, Delivery and Catering Available. Hours vary per location. 
Top 20 Take Out 2020 & Top 20 College Picks: Best Kimchi Fries