(Last Updated On: August 15, 2023)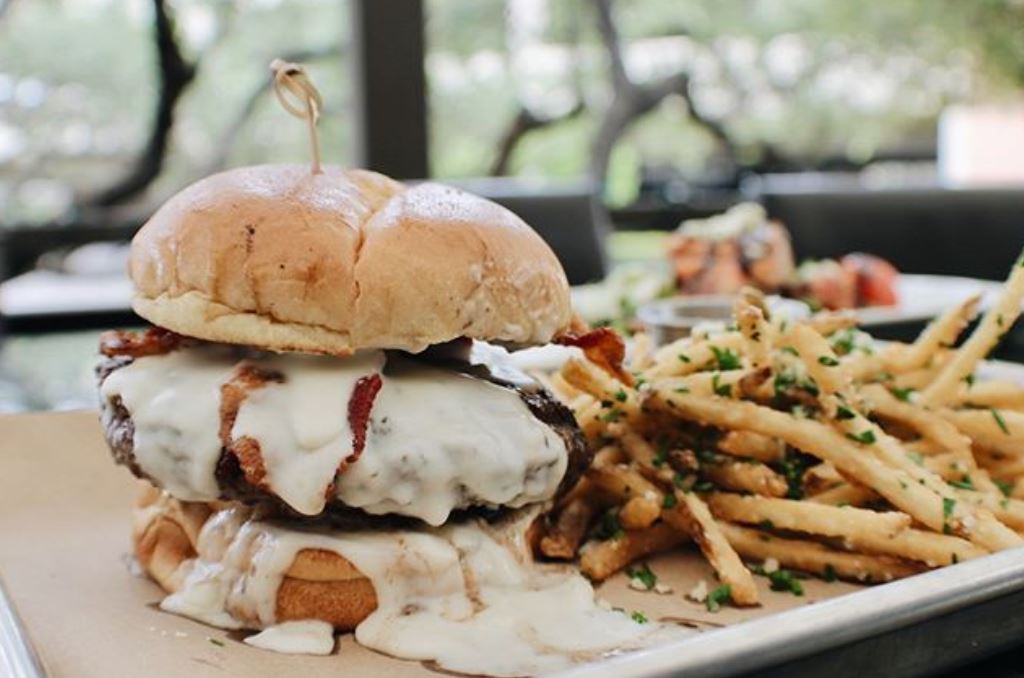 Image via @cover3dining
Cover 3 is one of the best Sports Bar in Austin!  Upscale and sports bars do not always synch but Cover 3 has seamlessly melded those two worlds. There are several TVs for game viewing and a bar area serving many creative cocktails. Cover 3 is more than just a place to watch football. It is available for private dining and the menu serves statewide famous ahi tuna burgers and mac and cheese.
TIP: Multiple locations. Open for Lunch and Dinner Daily for Dine In & Take Out.

Top 20 Sports Bar 2018-2020: Best Brick Chicken Mac & Cheese
Epoch Coffee is near Cover 3, and has a gorgeous area with trees, pond and gazebo, and also a great coffee house. Outside are tables and chairs, with inside seating, good coffee and local pastries….a perfect combination for a place to relax.

Located within 300 ft of 2700 W Anderson Ln.