(Last Updated On: August 15, 2023)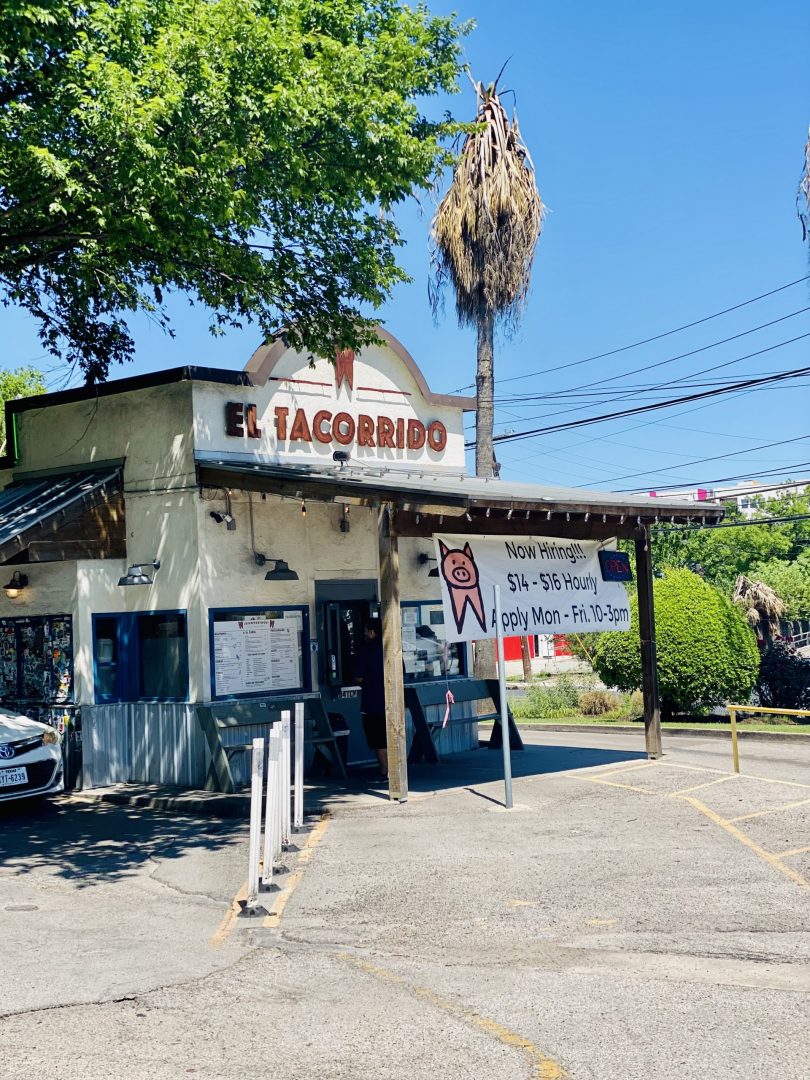 El Tacorrido with multiple locations is the best drive through for Tacos, breakfast, lunch or dinner, in Austin!  Does it get any better than being able to feed your appetite for tacos any time of the day (and their hours are into the late parts of the night too!) Just because they're drive through, doesn't mean they skimp on taste.  And they're cheap!  $2.50 for a breakfast taco.  Plus, you can pick up meat by the pound to make 10-12 tacos for nothing.  Yes…they are my favs.  Enjoy!   
Top 20 Breakfast Taco 2021: Best Drive Through 
Tiny Pies creates pies that are the perfect size for little hands. Families can visit the store to pick some up for dessert. Online ordering is available, making Tiny Pies a great option for a birthday party or special occasion.
TIP: Open and available for Curbside Pickup and Delivery for lunch and dinner. 
Both located within 1500 ft of each other along Burnet Road.