(Last Updated On: August 15, 2023)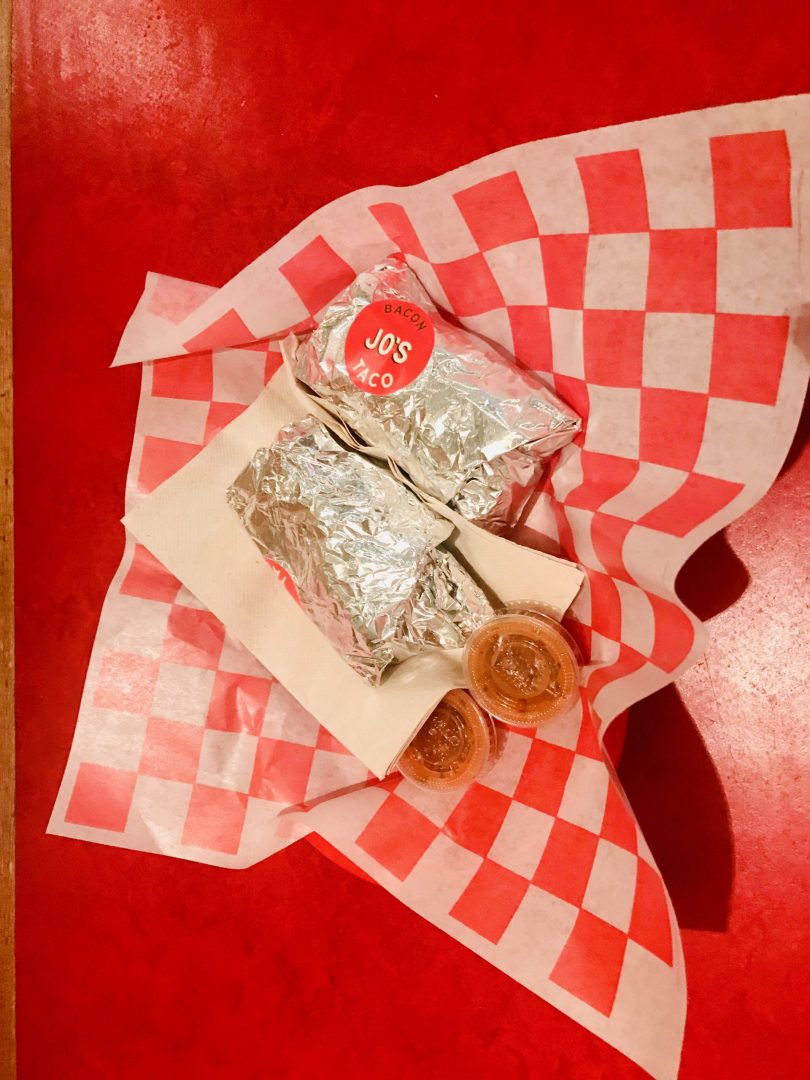 Jo's Coffee is a perfect place to enjoy an afternoon.  Head to South Congress and walk to Jo's Coffee for a Belgian Bomber or Iced Turbo and pose for a picture in front of the famous "I LOVE YOU SO MUCH" Austin mural painted on the side. Both the coffee shop and the mural have been loved by years, along with the rest of the fun stores, cafes and boutiques around South Congress, it's a fun place to spend an entire day or more. Dogs are welcome at this sidewalk coffee shop and be sure to pick up a free Austin Chronicle for a fun read.
TIP: Multiple locations open for breakfast and lunch for Pickup and Delivery. 

Top 20 Breakfast Taco 2020: Best Potato, Egg & Cheese Taco
Top 20 Breakfast 2020: Best Belgian Bomber
Top 20 College Picks: Best Instagram Worthy
South Congress Cafe brought a hip cafe with delicious cuisine to Austin over a decade ago.  Serving Brunch, Lunch and Dinner, there are delicious items such as Pecan Crusted Goat Cheese, Seafood Parfait and the Duck Burger with Pork Belly, and Pan Seared Scallops!  After one bite, you will realize why this restaurant remains a favorite of Austinites.
TIP: Open from 11am to 9pm Monday through Friday. Opens 10am Saturday & Sunday. Curbside, takeout and delivery available. Reservations Available Online.

One of the most fun shops along South Congress Avenue is the Big Top Candy Shop. This amazing candy shop could have doubled as Willie Wonka's Chocolate Factory. There is a huge variety of sweet treats for sale, from current favorites to old school throwbacks. Not surprise here, this candy shop is perfect for a day spent shopping with the kids.
TIP: Check Website for Temporary Hours.
All located within 1600 ft of 1300 South Congress Avenue.