(Last Updated On: August 15, 2023)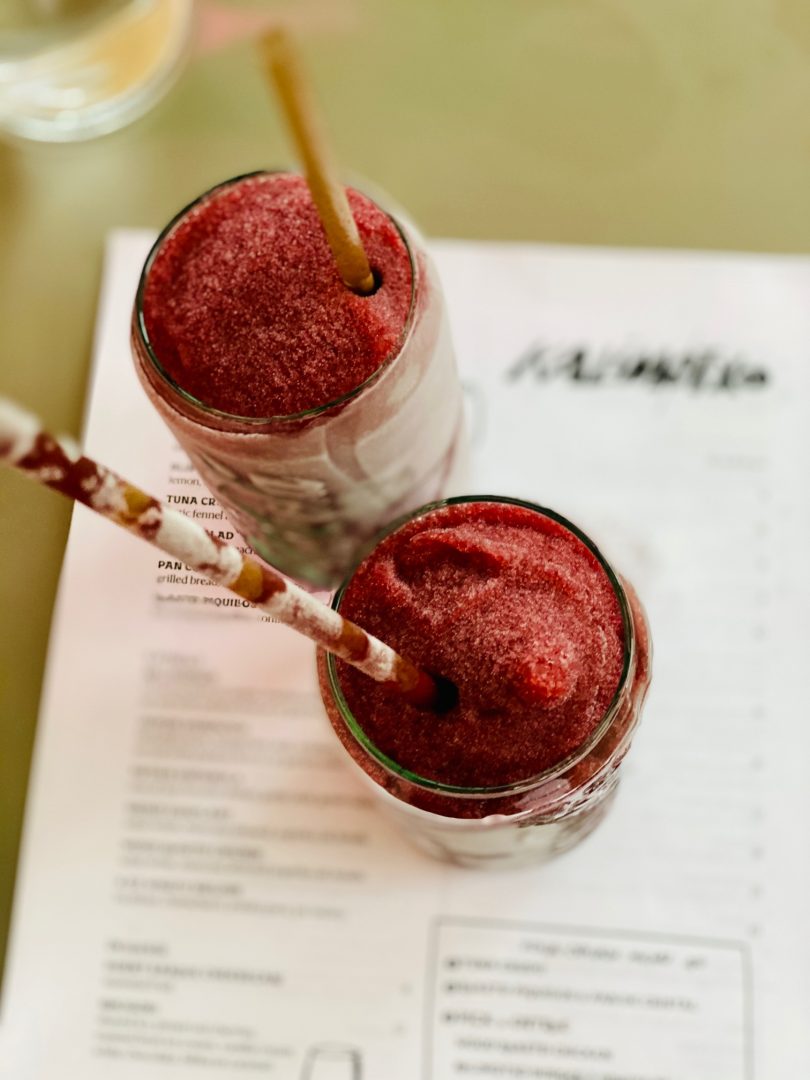 Kalimotxo, is a tapas bar, with a cool patio overlooking Shoal Creek trail, library and this cozy area of downtown Austin.  With "a whole new experience" of a drink called a Pintxo, along with Spanish styled tapas, this bar is a fun addition to the Austin scene.  Definitely try the Kalimotx drink, a frozen mixture of Coca-Cola and Spanish wine…it's so refreshing!
Hestia, right next to Kalimotxo, is the gem restaurant created by the dynamic duo behind Emmer & Rye. Similar to their sister restaurant, the dishes are meant for sharing and an experience with new creations made from the freshest ingredients await. With cool combinations like Uni & Cornbread to the simple, and Wagyu steak cooked from their 20 foot grill, this place is a culinary dream. They have great seating outside, with an adjoining bar, so it's a great place to hang for the evening.
Tip: 12 course tasting meal dinner Tues-Sun with limited Dine-In reservation available through phone or Open Table.
Located at 607 West 3rd Street, downtown Austin.