(Last Updated On: August 15, 2023)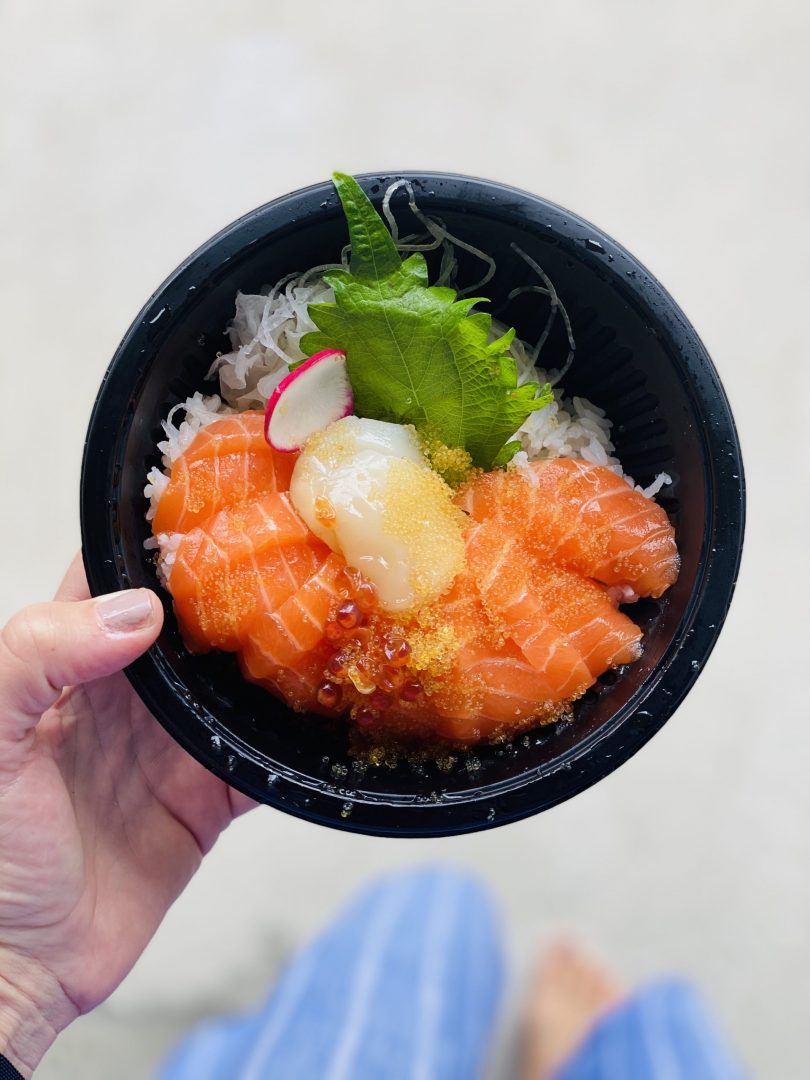 Kome Sushi Kitchen is a perfect example of why Austin is thriving in the foodie scene.  Chef Asazu from Japan and his wife from Kobe follow their hearts desire to open an authentic Japanese restaurant… and with humble hearts and hard work, this hip restaurant is one of Austin's favorite places for good food. Even the restaurant has an authentic ambiance, and the food is fresh, clean and thoughtfully prepared.  Try anything with Octopus…it's my favorite in the city or the Hokkaidon Bowl, but seriously…every sushi dish shines as the star of this restaurant.  Enjoy!
Tip: Open for lunch and dinner Take Out & Delivery daily. Order via Toasttab.

Top 20 Sushi 2020-2019: Best Hokkaidon Bowl
A few steps away from Kome, is Mrs Johnson's Bakery for a great dessert…donuts!  Open since 1948, this local shop sells piping hot donuts all night and has a drive through window.  Love their motto "You deserve a donut"…perfect.  There's no wonder they have been one of Austin's favorite for decades.   

Flightpath Coffee, down the street from Kome and Mrs Johnson's Bakery, is another local favorite, serving delicious coffee and a variety of local baked goods.  Whether it's a coffee drink and dessert or an iced coffee to ease into the evening hours, this is a great place to come with a date or friends for a quiet, relaxing experience inside or outside or out on their patio.
All 3 locations within 2000 feet of  4917 Airport Blvd, Hyde Park.