(Last Updated On: August 15, 2023)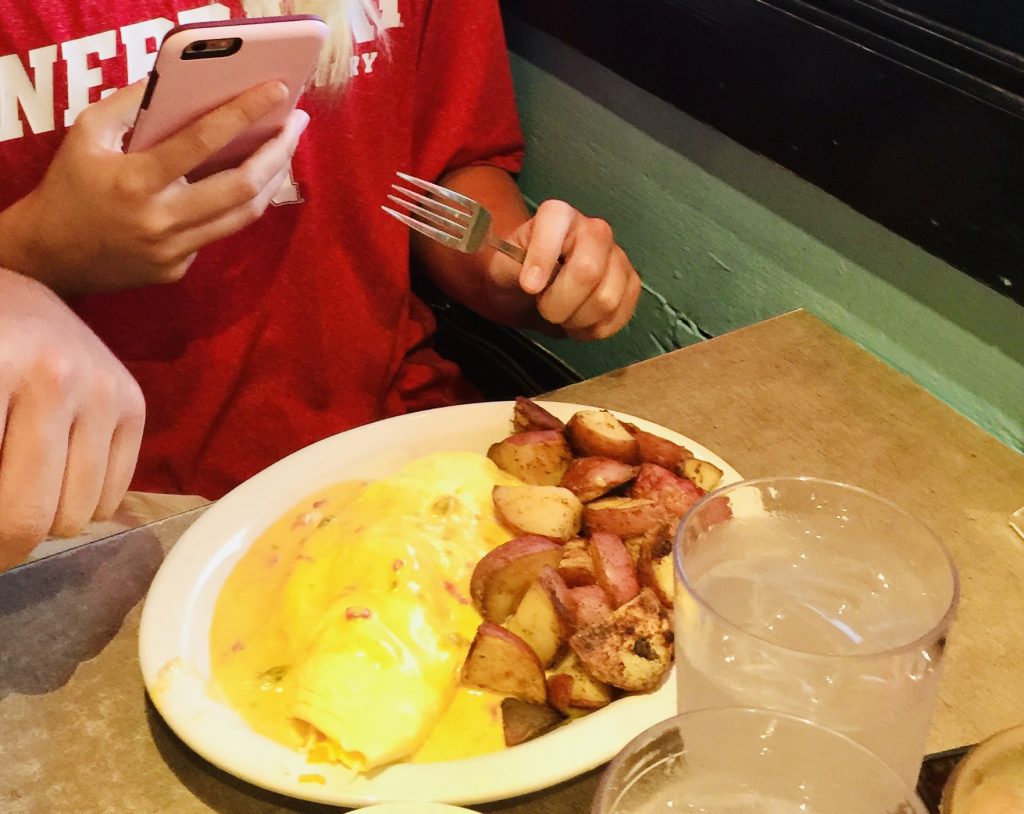 Magnolia Cafe tops the list when you think of Austin legendary restaurants.  A favorite diner among college students, tourists, and even presidents, the menu at Magnolia's has something for everyone. Breakfast is served all day and the entrees range from quesadillas to the classic short-stack pancakes. It's hard to pick the best dish, but breakfast served all day is hard to beat.  Try the Love Migas, with the famous "love" butter, along with one of their pancakes.  Actually…I could eat an entire bowl of their "love" butter!  
TIP:  Open Breakfast, Lunch and Dinner daily. Curbside Pick Up & Delivery available. 

Top 20 Breakfast 2020: Best "Love" Migas 
Prima Dora is right next door to Magnolia Cafe South, and is a a perfect place to peruse through gifts, cards, Austin landmark items, and more.  
Next door to Prima Dora is Bird's Barbershop, a locally owned company with multiple locations offering an amazing haircut or color along with a free beer and arcade games.  How can you go wrong?  So, if the wait is long at South Congress Cafe, pop into Bird's for a haircut while enjoying a Shiner…perfect. Pssst…and celebrities are often seen here.
All 3 locations located within 200 feet of each other at 1920 South Congress.