(Last Updated On: August 15, 2023)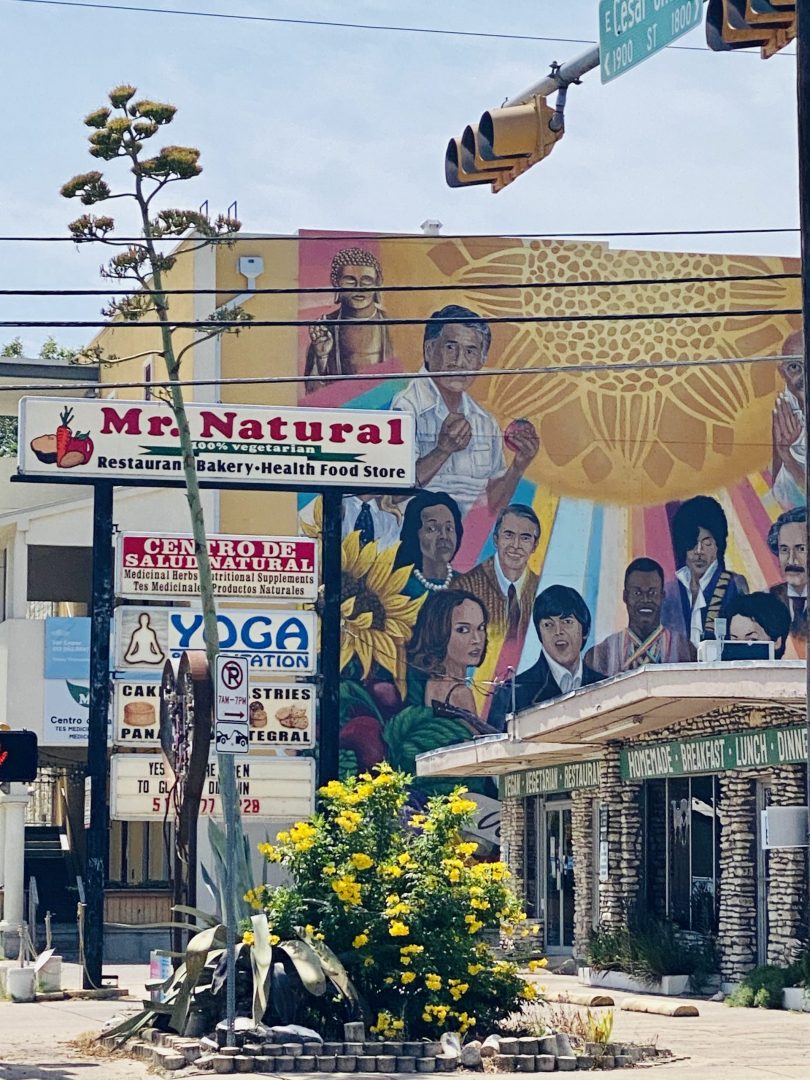 Mr Natural is 100% vegetarian, 100% Vegan. 100% delicious. This restaurant has some of the most delicious and healthy food options in the city.  The smoothies come in 14 oz or 20 oz options are are sure to keep you full and energized. They are perfect to grab for a quick meal on the go. The Wake Up is a personal favorite because the bee pollen and honey is an amazing allergy soother. I realize this is one of my favorite healthy restaurants, but the desserts for any and every allergy and diet choice is the best in the city here. There is an expansive selection of vegan and gluten-free desserts, so keep some room.  Enjoy!
TIP: Dining Room open Mon-Sat 8am-8pm. South Lamar location 2:30-9pm. To Go Orders Available. Multiple locations.

Top 20 Healthy 2020: Best Wellness Store
Those looking to boost their health through homeopathic options must visit the Medicine counter at Mr Natural. The staff is exceptionally knowledgeable about their products and can answer just about any question regarding their wide variety of supplements. Stop by to learn more about the products needed to operate at peak health.
Located at 2414 South Lamar Boulevard, South Austin.