(Last Updated On: August 15, 2023)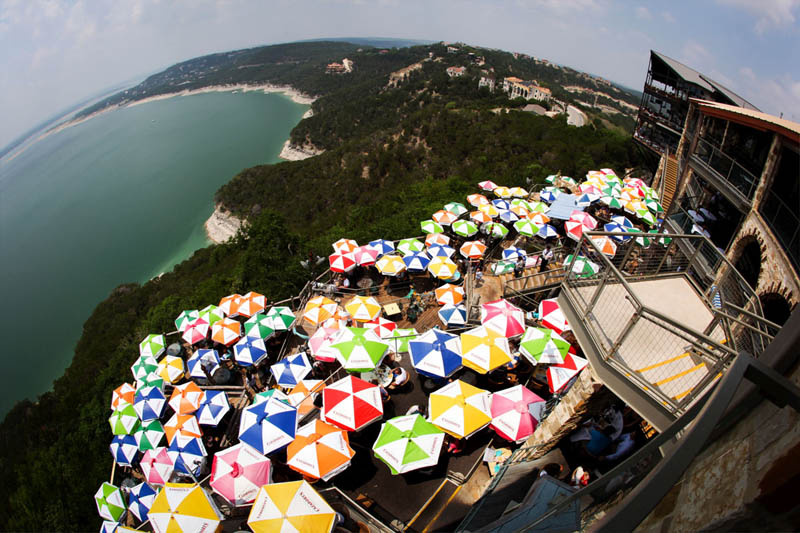 *Please note: Images from Oasis website
The Oasis…awwwww.  A Tourist trap in Austin, but it's well worth the visit for everyone.  Garth Brooks had the right idea in mind when he said he's "slip on down to The Oasis" because the margaritas cannot be beat. Enjoy ordering from an expansive margarita menu featuring everything from a house margarita to the Oasis Cooler. The cantina style patio overlooking Lake Travis makes for the perfect place to drink a tequila sunrise while watching the sunset.
TIP: Open daily for lunch and dinner.  No reservations.  Check website for latest events and happenings. 

Top 20 Patio 2020: Best Tourist Spot
This three story furniture and art store is located in the Hill Country with views of Lake Travis. The distinctive decor ranges from contemporary fixtures to Old World furnishings. Full service design teams are available to help you transform any space.
Located at the Oasis restaurant and shopping center this gallery displays large format, detailed photographs all taken by Phil Crawshay. The gallery features his work as it is meant to be shown, it large frames that accentuate the amazing level of detail. Browse the gallery and experience the Lake Travis views that can be seen from the showrooms before dinner at the Oasis.
All locations with 1/2 mile of 6550 Commanche Trail.