(Last Updated On: August 15, 2023)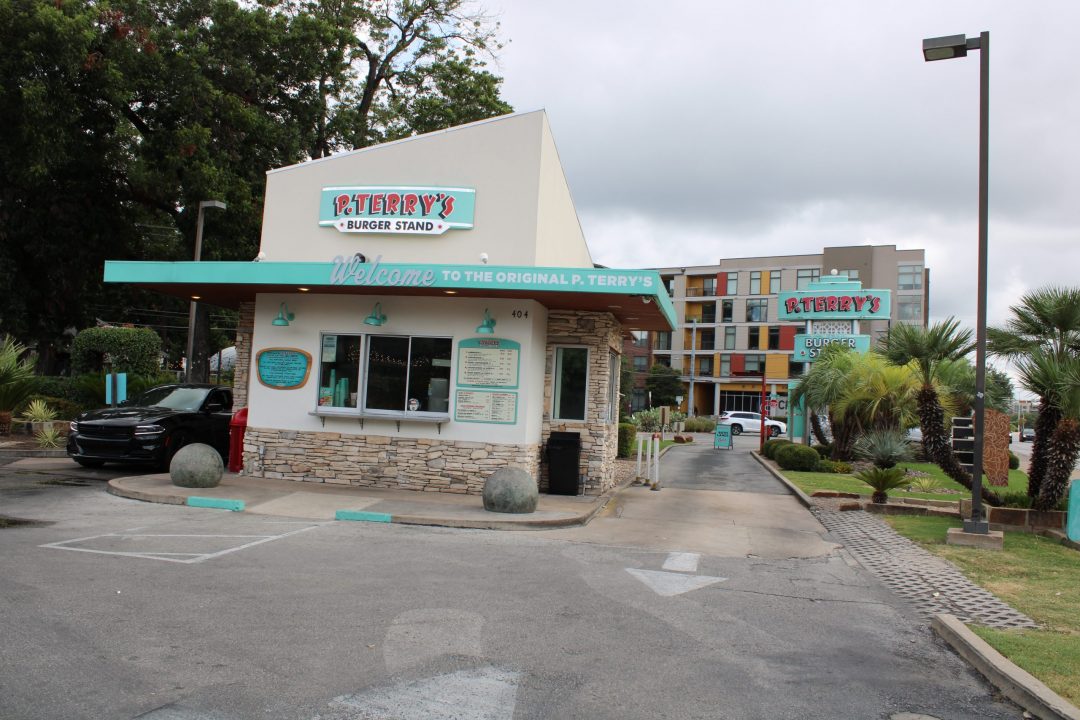 P. Terry's burgers are the best for Drive Thru! Fresh ingredients and special sauce make these fast food burgers better than the rest. They also have wide variety of items for everyone including Chicken Burgers, Veggie Burgers and Gluten Free Buns.  The milkshakes are fantastic (try Oreo!) and perfect to dip a fry, or two, into. With multiple Austin locations, P. Terry's is convenient for a quick lunch with the kids plus they have play areas such as sandboxes at many locations.
TIP: All Drive Thrus Open. Dining Rooms Temporarily Closed. Face Coverings Are Required To Enter And Move Around The Dining Room. Online Ordering and Delivery Available. 
Top 20 Take Out & Top 20 College Picks 2020: Best Drive Thru
Top 20 Family Friendly 2020: Best Milkshakes 
Amy's Ice Cream, an Austin original since 1984, is the perfect place to embrace your sweet tooth. Mixing and matching flavors with the available toppings or "crush ins," to create a customized dessert. The toppings range from sprinkles to fresh fruit and are sure to satisfy any craving.  Try the Mexican Vanilla with strawberries before strolling over the the nearby Central Park.
TIP: Open Daily. Curbside and Delivery also available. Multiple locations.

Top 20 Frozen Treats 2020-2017: Best "Crush-ins"  
Both located within 2700 ft of 3303 North Lamar Boulevard.