(Last Updated On: August 15, 2023)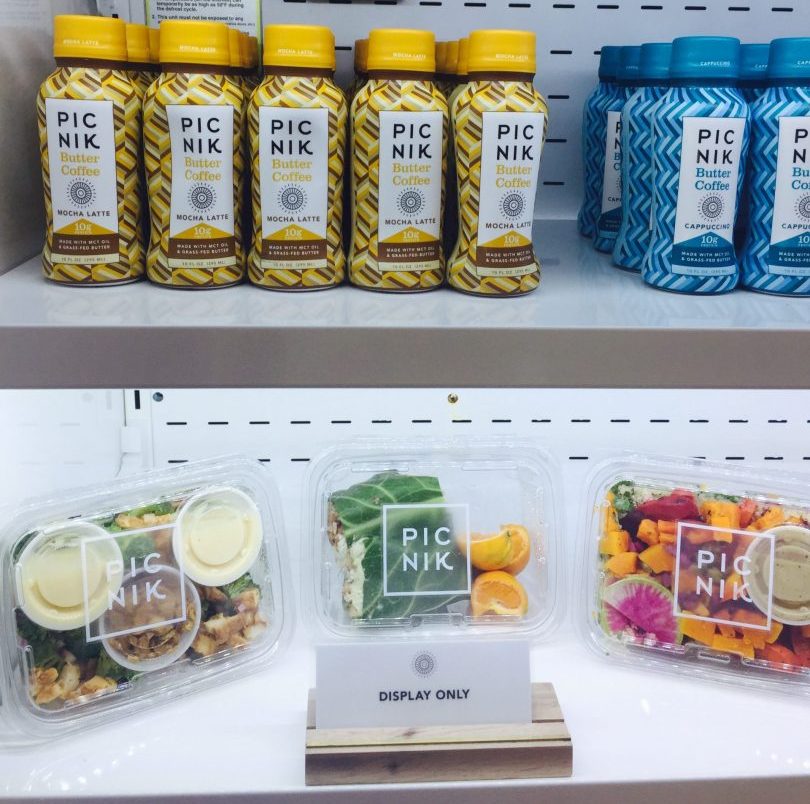 Paleo? Check. Gluten-free? Check.  Picnik  has everything you (don't need) for a healthy, satisfying meal. The organic, farm-to-table menu options are nutrient dense and frequently changing. The passionate chef changes up the menu daily to include the best healthy options on the market. The smoothies are delicious, full of vegan protein and served in picnic appropriate mason jars. Buttered coffee is signature here, and a must try. The Brick and Mortar is bright and fun, and at their trailer on south Lamar, there is plenty of outdoor table space making Picnik Austin a great place to spend the afternoon with kids or a group of friends.
TIP:  Multiple locations with various hours. Burnet location reservations via Resy. To-go items  available, including at participating @HEB stores including Village At Westlake HEB and West Slaughter Lane HEB, Bee Cave and Lakeline.⁠⠀
Top 20 Healthy 2020: Best Butter Coffee
If you're at the South Lamar foodtruck, keep that healthy attitude going with a class at the neighboring Yoga Yoga. This yoga studio will help to build a solid foundation in Hatha, Hatha Flow, or Kundalini Yoga. There are classes offered throughout the day and there is even a family yoga class for those looking to share the practice and gift of yoga with their children.
Hayley Cakes and Cookies is by far, one of the best bakeries in the city.  If you are looking to have fun cakes or cookies for a party…definitely the place to go.  If you need Gluten Free, the top in Austin! and if you like to follow a  happy account on Instagram, this is the account to follow.  Creative, and delicious.  I can't say enough great things about this place.
Yoga Yoga and Hayley Cakes is near the food truck, 1700 South Lamar Boulevard.