(Last Updated On: August 15, 2023)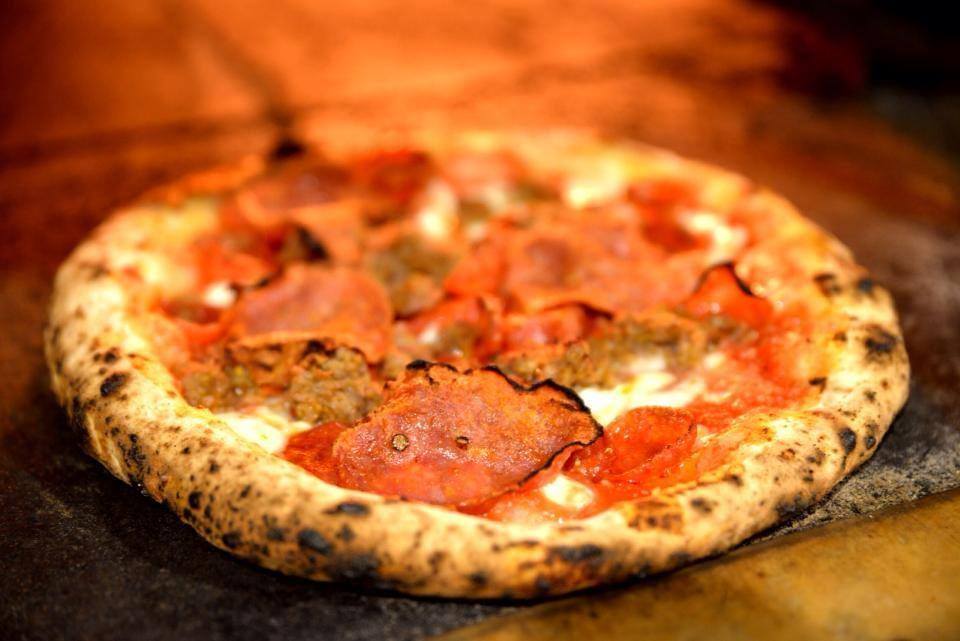 Pieous cooks up delicious wood fired pizza, which continues to be the top among many Austinites. Families, friends and dates crowd into this restaurant and enjoy pizzas such as the  Rocket pizza with Rocket Lettuce and Prosciutto or the Fat Queen Pizza with tomato, mozzarella, sausage and pepperoni along with one of their many varieties of beer.  The staff are friendly and the environment is cozy which is a perfect combination for a fun lunch or dinner.
TIP:  Open for Breakfast, Lunch and Dinner Daily for Curbside Pickup or Delivery. 

Top 20 Pizza 2020: Best Meat aka "Fat Queen Pizza"
Nutty Brown Cafe is down the street from Pieous, and is a great hang out to watch live music.  Enjoy drinks on their massive patio playing great live music, while kids play in the sandbox.  They have bar food too (the southwestern egg rolls are a good choice), and delicious homemade pie with Blue Bell ice cream, which is the Southern way to enjoy the outdoors.  Perfection. 
TIP:  Check website for the latest events. 

Both locations within 500 feet of 12005 US 290, South Austin.
Featured Image from Website.