(Last Updated On: August 15, 2023)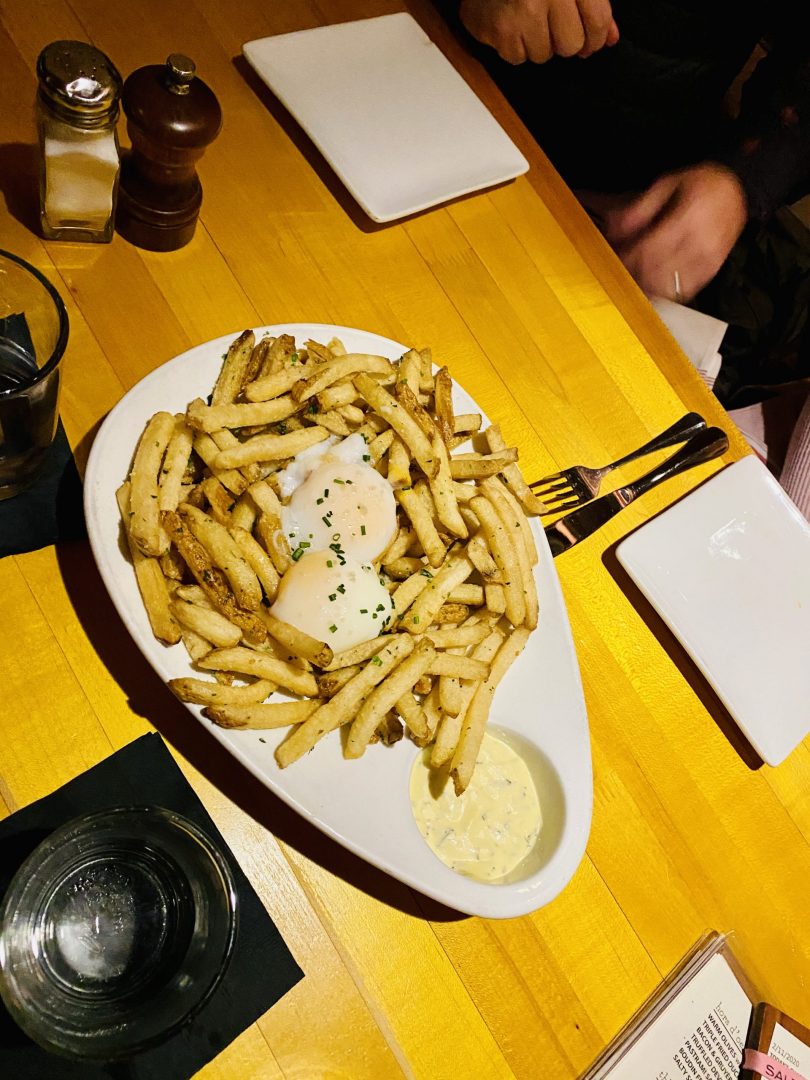 Salty Sow, started by owners Larry Foles & Guy Villavosa,  has cozy booths, friendly staff and amazing food for a perfect setting for a romantic date or group of friends. A fun way to peruse the menu is the Hors d'oeuvres with items such as Duck Fat Fries, Oyster Boudin Fritters and Bacon & Gruyere Roasted Bone Marrow along with their amazing Vegetables.  Along with their suburb staff, this is a fun, delicious food experience.
TIP:  Dine-In, Carry out and Delivery available for dinner daily. Reservations via Tock.

Inside the Vortex Theater is the Butterfly Bar, a casual East Austin hang out with an intimate bar and outside, funky patio.  Almost nightly, the bar has an event or live music to enjoy while drinking local beer, wine or specialty cocktails.
TIP: Check website for latest hours and events.

Vortex is an Edgy and Quirky  theatre on the East Side.  The talented writers, actors, and actresses consistently bring productions to this intimate theatre which make audiences smile and laugh.  Their indoor theater is quaint and intimate, and they also have an outdoor stage for productions.
TIP:  Check website for updated events. 
All 3 venues within feet of each other on 1917 Manor Road, East Austin.