(Last Updated On: August 15, 2023)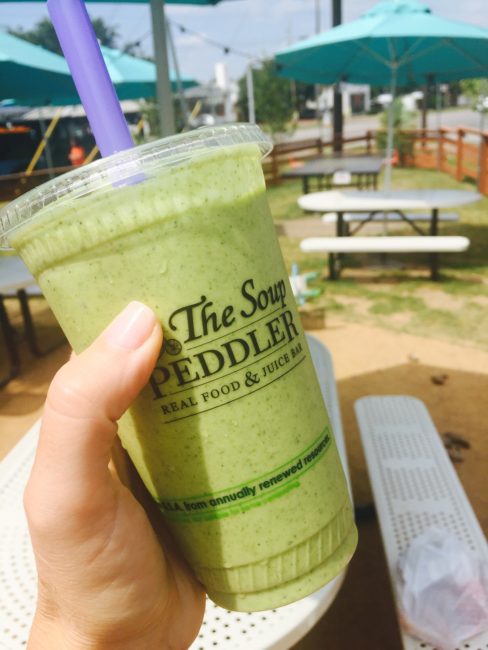 Soup Peddler is one of the best authentic Austin story. A cool, hip guy in Austin decides to make homemade soup made of bone broth, tosses it on the back of his and makes deliveries.  Hard work and passion. Now, he has stores from downtown Austin through central Austin.  He makes amazing juices and smoothies in addition to their already popular soups. The freshly squeezed juices, such as the Moonage Daydream and Flying Lotus, are delicious as are the signature smoothies. The Green Monster is packed with broccoli and coconut water and is perfect dehydration quencher. Sit out on the cozy (pet-friendly) deck with a smoothie to refuel after a fun day working out.  Don't forget to grab their freezer friendly soups made from scratch and full of love, and healthy ingredients.
TIP: All Soup Peddler locations are now TAKE OUT ONLY and CASHLESS, now with a CURBSIDE OPTION via our online ordering system.
Top 20 Healthy: Best Soup
Top 20 Take Out: Best Authentic Austin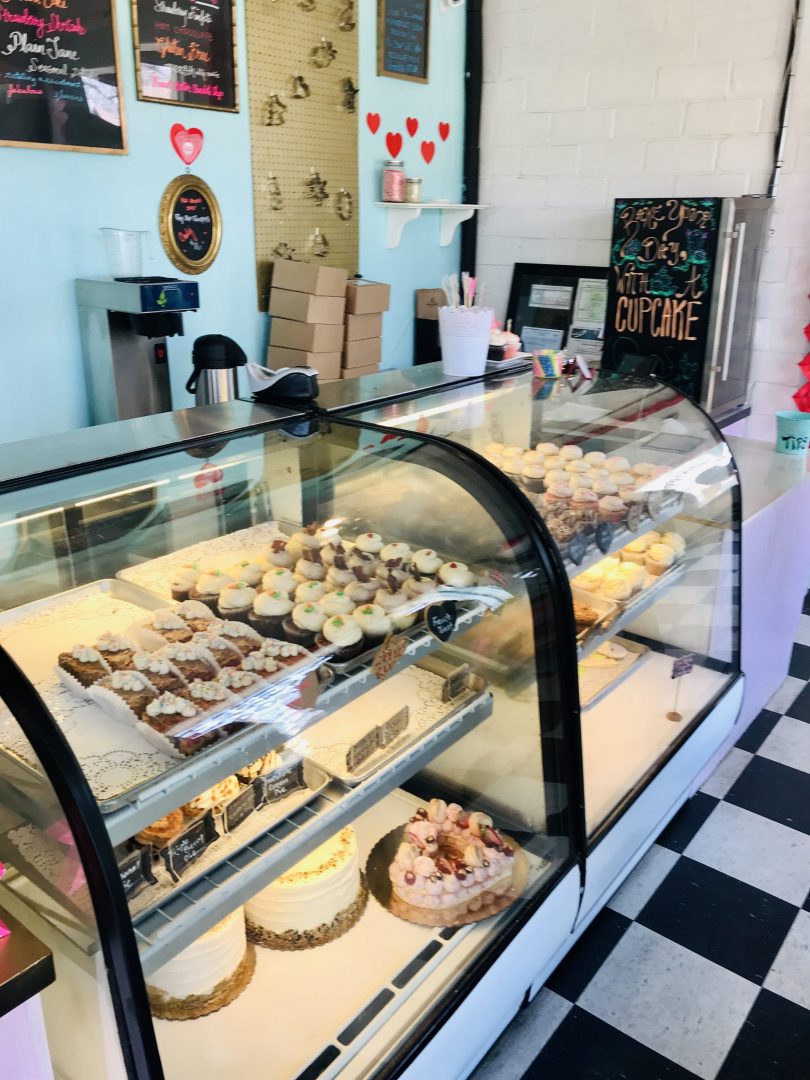 Sugar Mamas Bakeshop is an Austin staple for delicious cupcakes.  Winners of the "Weird Al" Yankovic
 Cupcake Wars on Food Network, they have brought their delicious talent to Austinites.  They even have a small room in their bungalow styled cottage for enjoying these delicious treats.  If you like to eat Gluten Free or Vegan, they have some great choices for you too!
TIP:  Tues-Sat 10am-9pm and Sun 10am-6pm. Closed Mondays.  Special orders are available. Online orders available.

La Mexicana Bakery, family owned bakery, easily wins the most Authentic Mexican Breakfast Taco. It's right across the street, so it's a perfect place to hit before you eat cupcakes.  This 24 hour restaurant is also a bakery, Mexican grocery, and loan shop.  The staff is friendly, and the Mexican soap operas are on the TVs and cozy booths are a perfect combination for enjoying some of the freshest tortillas in the city.  Definitely take home some delicious pastries, as they have one of the largest counters full of freshly baked goods.
All locations within 200 ft of 1905 S 1st St.