(Last Updated On: August 16, 2023)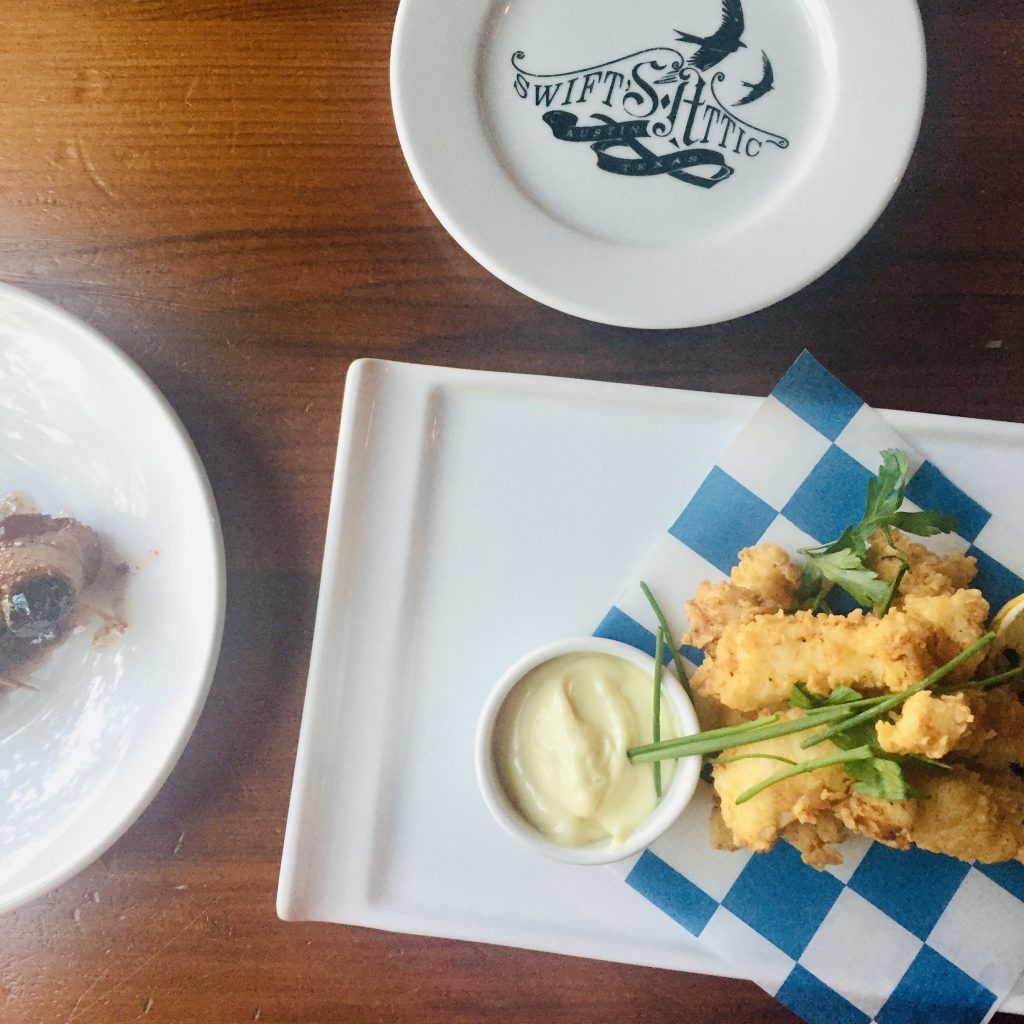 Swift's Attic, located in a renovated space dating back to the early 20th century, has become an Austin institution for the ultimate dining experience.  At this cozy, swank restaurant, they use the freshest ingredients of the season to create small plates of delicious food so order a bunch and share. 
TIP: Open Wed-Sat for Dinner for Take Out. Or rent for private event. 
Top 20 Ultimate 2018, 2023: Best Tapas
Elephant Room is Downstairs in the basement of Swift's Attic's building.  This legendary bar is an intimate venue featuring live jazz music. This bar is a prime example of what makes Austin one of the most unique cities in the nation.  A bar with brick walls, low ceilings covered with dollar bills, friendly staff and the most amazing music, ranging from eccentric jazz and blues to local bands. Latest schedule can be found on their website.
  All venues are within 500 feet of Bar Congress at 200 Congress Avenue in Downtown Austin.