(Last Updated On: August 15, 2023)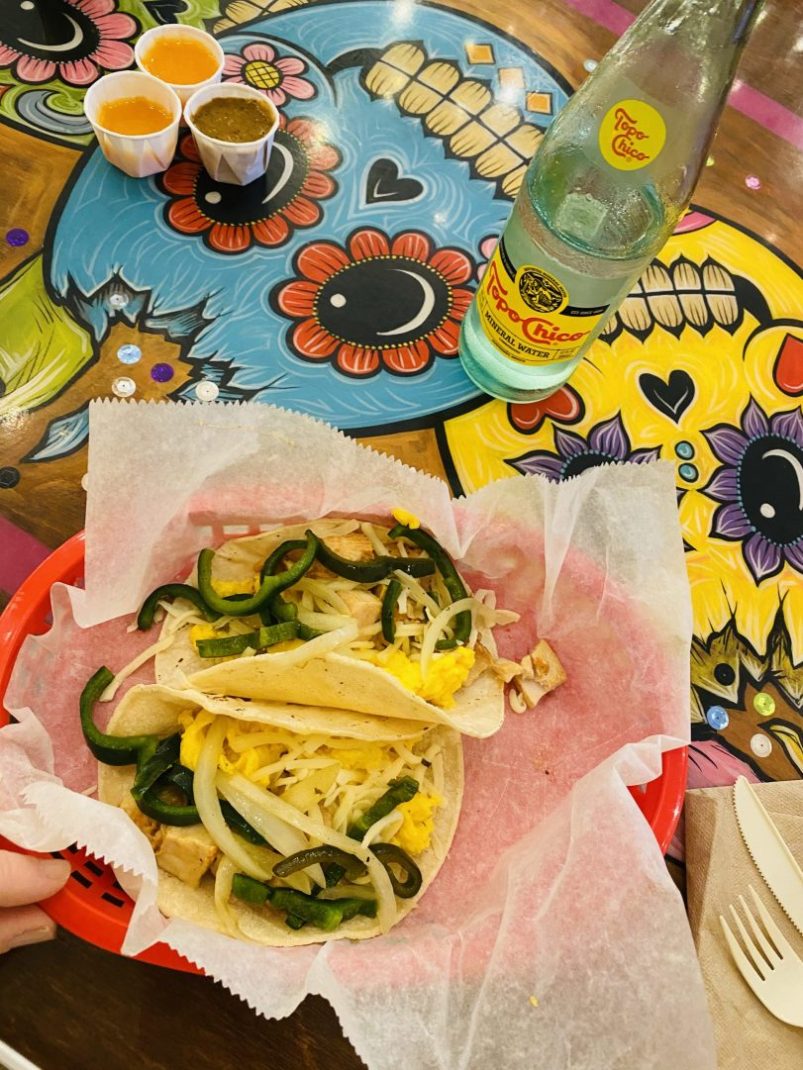 Taco Deli is a legend. Ask anyone who has lived in Austin for a few years to name their favorite breakfast taco, and Tacodeli will be on the top. Even their takeout and delivery promises one of the best experiences. The staff is friendly, the vibe is laid back…but the best thing about this place is their food.  The tortillas are homemade, ingredients are locally sourced including the eggs from Vital Farms.  Try the Jess special with migas and fresh avocado…delish, or the Frontera Fundido with oozy cheese served with either chicken, sirloin, or shrimp. 
TIP:  Hours vary by location for Dine In, Take Out & Delivery for breakfast, lunch & dinner. 
Top 20 Breakfast & Top 20 Breakfast Taco 2020: Best Frontero Fundido Taco
Top 20 Take Out & Taco 2020: Best Frontero Fundido Taco
A few steps away from our favorite Tacodeli is the Spyglass Entrance to Barton Creek Greenbelt.  Whether it's before or after eating, this is an amazing part of the Greenbelt for hiking and biking, and a great way to spend a morning solo or with loved ones.  It's one of the best access points for Campbell's Hole which is a great spring pool when the weather gets hot.
TIP:  Maps can be found online or located in a great book called 60 Hikes Within 60 Miles
.
Both locations within 150 feet of 1500 Spyglass Drive in West Austin.