(Last Updated On: August 15, 2023)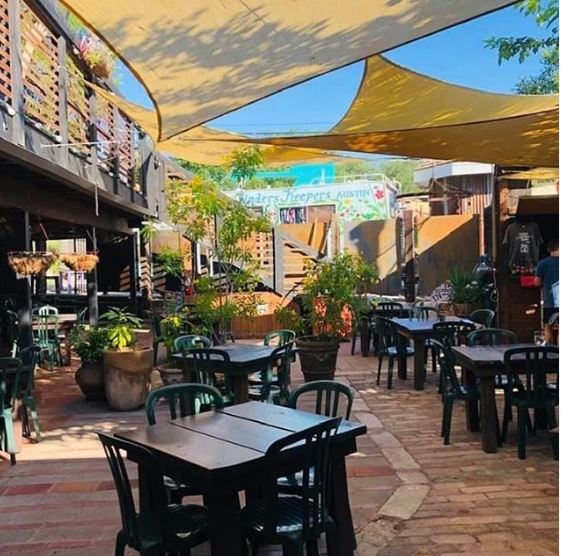 Maria's Taco Xpress is an iconic Austin hangout for breakfast tacos with funky indoor seating, and a large patio. They were a highlight in Guy Fieri's Food Network Diners, Drive-ins and Dives
with the Keep Austin Weird theme with their eclectic ambiance with events such as Hippie Church and Drag Queen Bingo.  Maria's Taco Xpress is the epitome of Austin…fun, quirky and a whole bunch of weird! 
TIP:  Open for Dine In, Pick up & Delivery Tues-Sun.  Live Music is on hold temporarily. Catering also available.
Top 20 Breakfast Taco 2020: Honorable Mention for Best Drive Through 
Mr Natural has been providing Austinites with amazing 100%vegetarian food for years.  It's a great place to pick up to-go food items for the rest of the week, and pastries are a highlight with Gluten Free, Dairy Free and Sugar-Free options.   The shop carries a great selection of natural foods, supplements and herbs with friendly, helpful staff.
Located within 500 ft of each other along South Lamar, South Austin.