(Last Updated On: August 16, 2023)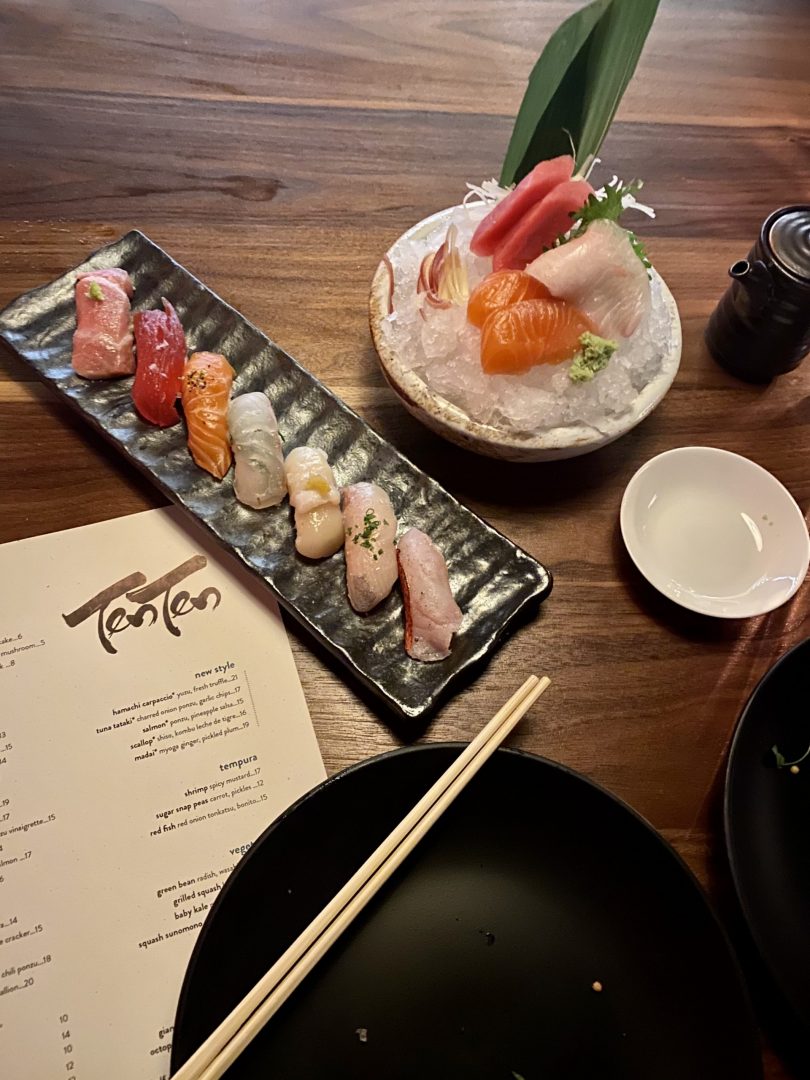 TenTen is one of the most swanky spots in Austin, serving up Sushi and Japanese styled dishes, in a dimly lit, cozy booth spot in downtown Austin.  It's a place where you want to put your phone down, and just immerse yourself in the experience of enjoying every one of our senses coming alive.  Your eyes will love the cool, Austin vibe, your ears will love the hip tunes, and your nose and mouth will love every bit of food that appears.  Enjoy!
Tip: Dinner available daily for Dine In, Take Out & Delivery.  Reservations available through their Website or Open Table. They have House accounts for discounts with pre-purchase.
Top 20 Ultimate & Top 20 Sushi 2020: Best "Swanky" Spot
If you're looking for another swanky spot to hang out after TenTen, Roosevelt Room is a great spot to hang out.  With both a downstairs, with some great bites and cocktails, and upstairs bar, you will find a spot to cozy up with your date or loved ones.
Located within 1000 ft of 422 W 5th St.