(Last Updated On: August 15, 2023)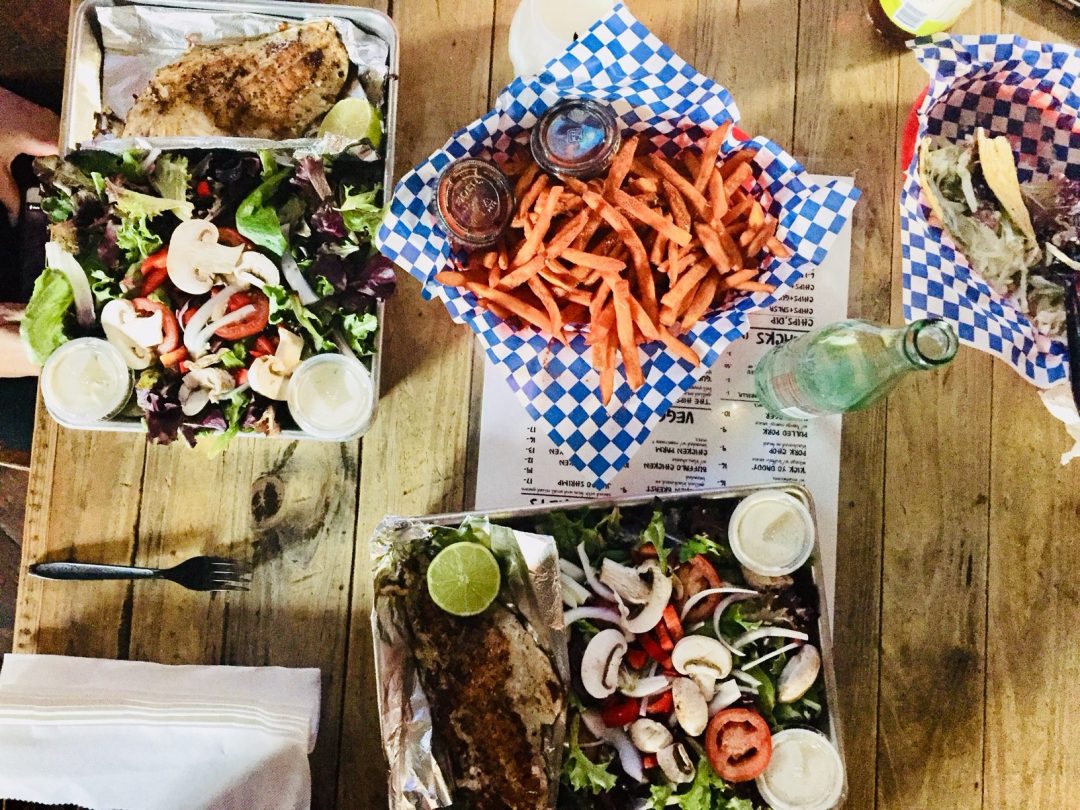 Turf N' Surf is hands down, the best fish taco in the whole city of Austin.  Owner Ralph Gilmore is an example of why Austin has such a cool vibe.  Ralph originally started as the Turf 'N' Surf trailer made of 90% recyclables and makes a point to personally say hello to every customer.  They have fresh fish daily specials, served in hearty portions which can be grilled, blackened or fried as a po-boy, taco or salad.  Try the grilled fish of the day tacos and sweet potato fries. 
Tip: Open daily for lunch and dinner. Located within Lavaca St bar or outside window ordering available too. 

Top 20 Takeout 2020 & Top 20 Taco 2020: Best Fish Tacos
Lavaca Street Bar is where the Turf N' Surf is located, both downtown and at the Domain.  After ordering tacos, you can your favorite beverage at the bar and enjoy a chillaxed environment. The staff make you feel right at home as you enjoy watching sports on many of the TVs, and playing games such as Pool, Skeeball, Shuffleboard and a life-sized Connect 4.
Halcyon is a great stop for dessert and coffee after dinner at Lavaca Street. This cool coffee shop is known for the intricate foam art atop the coffee beverages as well as the unique dessert options. The smores are a popular, as all the ingredients (and a miniature campfire!) are brought to the table.
 Both of these venues are located at 405 Lavaca Street in the Warehouse District, Downtown. 
Barton Springs location is closest to ACL Fest!